1 Kings 12:25-14:20 MSG
(counting...)
25Jeroboam made a fort at Shechem in the hills of Ephraim, and made that his headquarters. He also built a fort at Penuel.
26-27But then Jeroboam thought, "It won't be long before the kingdom is reunited under David. As soon as these people resume worship at The Temple of God in Jerusalem, they'll start thinking of Rehoboam king of Judah as their ruler. They'll then kill me and go back to King Rehoboam."
28-30So the king came up with a plan: He made two golden calves. Then he announced, "It's too much trouble for you to go to Jerusalem to worship. Look at these—the gods who brought you out of Egypt!" He put one calf in Bethel; the other he placed in Dan. This was blatant sin. Think of it—people traveling all the way to Dan to worship a calf!
31-33And that wasn't the end of it. Jeroboam built forbidden shrines all over the place and recruited priests from wherever he could find them, regardless of whether they were fit for the job or not. To top it off, he created a holy New Year festival to be held on the fifteenth day of the eighth month to replace the one in Judah, complete with worship offered on the Altar at Bethel and sacrificing before the calves he had set up there. He staffed Bethel with priests from the local shrines he had made. This was strictly his own idea to compete with the feast in Judah; and he carried it off with flair, a festival exclusively for Israel, Jeroboam himself leading the worship at the Altar.
1-3And then this happened: Just as Jeroboam was at the Altar, about to make an offering, a holy man came from Judah by God's command and preached (these were God's orders) to the Altar: "Altar, Altar! God's message! 'A son will be born into David's family named Josiah. The priests from the shrines who are making offerings on you, he will sacrifice—on you! Human bones burned on you!'" At the same time he announced a sign: "This is the proof God gives—the Altar will split into pieces and the holy offerings spill into the dirt."
4-5When the king heard the message the holy man preached against the Altar at Bethel, he reached out to grab him, yelling, "Arrest him!" But his arm was paralyzed and hung useless. At the same time the Altar broke apart and the holy offerings all spilled into the dirt—the very sign the holy man had announced by God's command.
6The king pleaded with the holy man, "Help me! Pray to your God for the healing of my arm." The holy man prayed for him and the king's arm was healed—as good as new!
7Then the king invited the holy man, "Join me for a meal; I have a gift for you."
8-10The holy man told the king, "Not on your life! You couldn't pay me enough to get me to sit down with you at a meal in this place. I'm here under God's orders, and he commanded, 'Don't eat a crumb, don't drink a drop, and don't go back the way you came.'" Then he left by a different road than the one on which he had walked to Bethel.
11There was an old prophet who lived in Bethel. His sons came and told him the story of what the holy man had done that day in Bethel, told him everything that had happened and what the holy man had said to the king.
12Their father said, "Which way did he go?" His sons pointed out the road that the holy man from Judah had taken.
13-14He told his sons, "Saddle my donkey." When they had saddled it, he got on and rode after the holy man. He found him sitting under an oak tree.
He asked him, "Are you the holy man who came from Judah?"
"Yes, I am," he said.
15"Well, come home with me and have a meal."
16-17"Sorry, I can't do that," the holy man said. "I can neither go back with you nor eat with you in this country. I'm under strict orders from God: 'Don't eat a crumb; don't drink a drop; and don't come back the way you came.'"
18-19But he said, "I am also a prophet, just like you. And an angel came to me with a message from God: 'Bring him home with you, and give him a good meal!'" But the man was lying. So the holy man went home with him and they had a meal together.
20-22There they were, sitting at the table together, when the word of God came to the prophet who had brought him back. He confronted the holy man who had come from Judah: "God's word to you: You disobeyed God's command; you didn't keep the strict orders your God gave you; you came back and sat down to a good meal in the very place God told you, 'Don't eat a crumb; don't drink a drop.' For that you're going to die far from home and not be buried in your ancestral tomb."
23-25When the meal was over, the prophet who had brought him back saddled his donkey for him. Down the road a way, a lion met him and killed him. His corpse lay crumpled on the road, the lion on one side and the donkey on the other. Some passersby saw the corpse in a heap on the road, with the lion standing guard beside it. They went to the village where the old prophet lived and told what they had seen.
26When the prophet who had gotten him off track heard it, he said, "It's the holy man who disobeyed God's strict orders. God turned him over to the lion who knocked him around and killed him, just as God had told him."
27-30The prophet told his sons, "Saddle my donkey." They did it. He rode out and found the corpse in a heap in the road, with the lion and the donkey standing there. The lion hadn't bothered either the corpse or the donkey. The old prophet loaded the corpse of the holy man on his donkey and returned it to his own town to give it a decent burial. He placed the body in his own tomb. The people mourned, saying, "A sad day, brother!"
31-32After the funeral, the prophet said to his sons, "When I die, bury me in the same tomb where the holy man is buried, my bones alongside his bones. The message that he preached by God's command against the Altar at Bethel and against all the [a private party]-and-religion shrines in the towns of Samaria will come true."
33-34After this happened, Jeroboam kept right on doing evil, recruiting priests for the forbidden shrines indiscriminately—anyone who wanted to could be a priest at one of the local shrines. This was the root sin of Jeroboam's government. And it was this that ruined him.
1-3At about this time Jeroboam's son Abijah came down sick. Jeroboam said to his wife, "Do something. Disguise yourself so no one will know you are the queen and go to Shiloh. Ahijah the prophet lives there, the same Ahijah who told me I'd be king over this people. Take along ten loaves of bread, some sweet rolls, and a jug of honey. Make a visit to him and he'll tell you what's going on with our boy."
4-5Jeroboam's wife did as she was told; she went straight to Shiloh and to Ahijah's house. Ahijah was an old man at this time, and blind, but God had warned Ahijah, "Jeroboam's wife is on her way to consult with you regarding her sick son; tell her this and this and this."
5-9When she came in she was disguised. Ahijah heard her come through the door and said, "Welcome, wife of Jeroboam! But why the deception? I've got bad news for you. Go and deliver this message I received firsthand from God, the God of Israel, to Jeroboam: I raised you up from obscurity and made you the leader of my people Israel. I ripped the kingdom from the hands of David's family and gave it to you, but you weren't at all like my servant David who did what I told him and lived from his undivided heart, pleasing me. Instead you've set a new record in works of evil by making alien gods—tin gods! Pushing me aside and turning your back—you've made me mighty angry.
10-11"And I'll not put up with it: I'm bringing doom on the household of Jeroboam, killing the lot of them right down to the last male wretch in Israel, whether slave or free. They've become nothing but garbage and I'm getting rid of them. The ones who die in the city will be eaten by stray dogs; the ones who die out in the country will be eaten by carrion crows. God's decree!
12-13"And that's it. Go on home—the minute you step foot in town, the boy will die. Everyone will come to his burial, mourning his death. He is the only one in Jeroboam's family who will get a decent burial; he's the only one for whom God, the God of Israel, has a good word to say.
14-16"Then God will appoint a king over Israel who will wipe out Jeroboam's family, wipe them right off the map—doomsday for Jeroboam! He will hit Israel hard, as a storm slaps reeds about; he'll pull them up by the roots from this good land of their inheritance, weeding them out, and then scatter them to the four winds. And why? Because they made God so angry with Asherah [a private party]-and-religion shrines. He'll wash his hands of Israel because of Jeroboam's sins, which have led Israel into a life of sin."
17-18Jeroboam's wife left and went home to Tirzah. The moment she stepped through the door, the boy died. They buried him and everyone mourned his death, just as God had said through his servant the prophet Ahijah.
19-20The rest of Jeroboam's life, the wars he fought and the way he ruled, is written in The Chronicles of the Kings of Israel. He ruled for twenty-two years. He died and was buried with his ancestors. Nadab his son was king after him.
---
Reload with another translation:
AMP • ASV • CEV • ESV •
GNTD • KJVA • MSG • NASB

Share!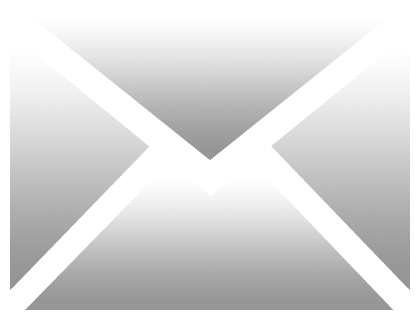 Special thanks to Bibles.org API!
Go to this passage on BibleGateway or Biblia, or open this chapter in YouVersion, Blue Letter Bible, Bible.org, BibleHub (compare translations), or the Interlinear Bible (see the original language).