1 Samuel 12-13 MSG
(counting...)
"Don't Chase After Ghost-Gods"
1-3Samuel addressed all Israel: "I've listened to everything you've said to me, listened carefully to every word, and I've given you a king. See for yourself: Your king among you, leading you! But now look at me: I'm old and gray, and my sons are still here. I've led you faithfully from my youth until this very day. Look at me! Do you have any complaints to bring before God and his anointed? Have I ever stolen so much as an ox or a donkey? Have I ever taken advantage of you or exploited you? Have I ever taken a bribe or played fast and loose with the law? Bring your complaint and I'll make it right."
4"Oh no," they said, "never. You've never done any of that—never abused us, never lined your own pockets."
5"That settles it then," said Samuel. "God is witness, and his anointed is witness that you find nothing against me—no faults, no complaints."
6-8And the people said, "He is witness."
Samuel continued, "This is the God who made Moses and Aaron your leaders and brought your ancestors out of Egypt. Take your stand before him now as I review your case before God in the light of all the righteous ways in which God has worked with you and your ancestors. When Jacob's sons entered Egypt, the Egyptians made life hard for them and they cried for help to God. God sent Moses and Aaron, who led your ancestors out of Egypt and settled them here in this place.
9"They soon forgot their God, so he sold them off to Sisera, commander of Hazor's army, later to a hard life under the Philistines, and still later to the king of Moab. They had to fight for their lives.
10"Then they cried for help to God. They confessed, 'We've sinned! We've gone off and left God and worshiped the fertility gods and goddesses of Canaan. Oh, deliver us from the brutalities of our enemies and we'll worship you alone.'
11"So God sent Jerub-Baal (Gideon), Bedan (Barak), Jephthah, and Samuel. He saved you from that hard life surrounded by enemies, and you lived in peace.
12"But when you saw Nahash, king of the Ammonites, preparing to attack you, you said to me, 'No more of this. We want a king to lead us.' And God was already your king!
13-15"So here's the king you wanted, the king you asked for. God has let you have your own way, given you a king. If you fear God, worship and obey him, and don't rebel against what he tells you. If both you and your king follow God, no problem. God will be sure to save you. But if you don't obey him and rebel against what he tells you, king or no king, you will fare no better than your fathers.
16-17"Pay attention! Watch this wonder that God is going to perform before you now! It's summer, as you well know, and the rainy season is over. But I'm going to pray to God. He'll send thunder and rain, a sign to convince you of the great wrong you have done to God by asking for a king."
18Samuel prayed to God, and God sent thunder and rain that same day. The people were greatly afraid and in awe of God and of Samuel.
19Then all the people begged Samuel, "Pray to your God for us, your servants. Pray that we won't die! On top of all our other sins, we've piled on one more—asking for a king!"
20-22Samuel said to them, "Don't be fearful. It's true that you have done something very wrong. All the same, don't turn your back on God. Worship and serve him heart and soul! Don't chase after ghost-gods. There's nothing to them. They can't help you. They're nothing but ghost-gods! God, simply because of who he is, is not going to walk off and leave his people. God took delight in making you into his very own people.
23-25"And neither will I walk off and leave you. That would be a sin against God! I'm staying right here at my post praying for you and teaching you the good and right way to live. But I beg of you, fear God and worship him honestly and heartily. You've seen how greatly he has worked among you! Be warned: If you live badly, both you and your king will be thrown out."
"God Is Out Looking for Your Replacement"
1Saul was a young man when he began as king. He was king over Israel for many years.
2Saul conscripted enough men for three companies of soldiers. He kept two companies under his command at Micmash and in the Bethel hills. The other company was under Jonathan at Gibeah in Benjamin. He sent the rest of the men home.3-4Jonathan attacked and killed the Philistine governor stationed at Geba (Gibeah). When the Philistines heard the news, they raised the alarm: "The Hebrews are in revolt!" Saul ordered the reveille trumpets blown throughout the land. The word went out all over Israel, "Saul has killed the Philistine governor—drawn first blood! The Philistines are stirred up and mad as hornets!" Summoned, the army came to Saul at Gilgal.
5The Philistines rallied their forces to fight Israel: three companies of chariots, six companies of cavalry, and so many infantry they looked like sand on the seashore. They went up into the hills and set up camp at Micmash, east of Beth Aven.
6-7When the Israelites saw that they were way outnumbered and in deep trouble, they ran for cover, hiding in caves and pits, ravines and brambles and cisterns—wherever. They retreated across the Jordan River, refugees fleeing to the country of Gad and Gilead. But Saul held his ground in Gilgal, his soldiers still with him but scared to death.
8He waited seven days, the time set by Samuel. Samuel failed to show up at Gilgal, and the soldiers were slipping away, right and left.
9-10So Saul took charge: "Bring me the burnt offering and the peace offerings!" He went ahead and sacrificed the burnt offering. No sooner had he done it than Samuel showed up! Saul greeted him.
11-12Samuel said, "What on earth are you doing?"
Saul answered, "When I saw I was losing my army from under me, and that you hadn't come when you said you would, and that the Philistines were poised at Micmash, I said, 'The Philistines are about to come down on me in Gilgal, and I haven't yet come before God asking for his help.' So I took things into my own hands, and sacrificed the burnt offering."
13-14"That was a fool thing to do," Samuel said to Saul. "If you had kept the appointment that your God commanded, by now God would have set a firm and lasting foundation under your kingly rule over Israel. As it is, your kingly rule is already falling to pieces. God is out looking for your replacement right now. This time he'll do the choosing. When he finds him, he'll appoint him leader of his people. And all because you didn't keep your appointment with God!"
15At that, Samuel got up and left Gilgal. What army there was left followed Saul into battle. They went into the hills from Gilgal toward Gibeah in Benjamin. Saul looked over and assessed the soldiers still with him—a mere six hundred!
Jonathan and His Armor Bearer
16-18Saul, his son Jonathan, and the soldiers who had remained made camp at Geba (Gibeah) of Benjamin. The Philistines were camped at Micmash. Three squads of raiding parties were regularly sent out from the Philistine camp. One squadron was assigned to the Ophrah road going toward Shual country; another was assigned to the Beth Horon road; the third took the border road that rimmed the Valley of Hyenas.
19-22There wasn't a blacksmith to be found anywhere in Israel. The Philistines made sure of that—"Lest those Hebrews start making swords and spears." That meant that the Israelites had to go down among the Philistines to keep their farm tools—plowshares and mattocks, axes and sickles—sharp and in good repair. They charged a silver coin for the plowshares and mattocks, and half that for the rest. So when the battle of Micmash was joined, there wasn't a sword or spear to be found anywhere in Israel—except for Saul and his son Jonathan; they were both well-armed.
23A patrol of Philistines took up a position at Micmash Pass.
---
Reload with another translation:
AMP • ASV • CEV • ESV •
GNTD • KJVA • MSG • NASB

Share!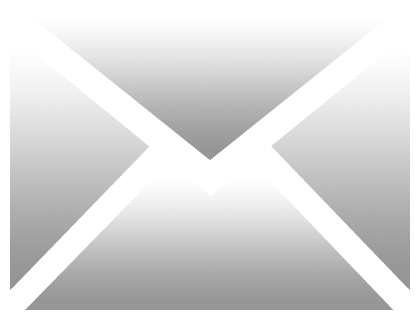 Special thanks to Bibles.org API!
Go to this passage on BibleGateway or Biblia, or open this chapter in YouVersion, Blue Letter Bible, Bible.org, BibleHub (compare translations), or the Interlinear Bible (see the original language).