1 Samuel 25 MSG
(counting...)
To Fight God's Battles
1Samuel died. The whole country came to his funeral. Everyone grieved over his death, and he was buried in his hometown of Ramah. Meanwhile, David moved again, this time to the wilderness of Maon.
2-3There was a certain man in Maon who carried on his business in the region of Carmel. He was very prosperous—three thousand sheep and a thousand goats, and it was sheep-shearing time in Carmel. The man's name was Nabal (Fool), a Calebite, and his wife's name was Abigail. The woman was intelligent and good-looking, the man brutish and mean.
4-8David, out in the backcountry, heard that Nabal was shearing his sheep and sent ten of his young men off with these instructions: "Go to Carmel and approach Nabal. Greet him in my name, 'Peace! Life and peace to you. Peace to your household, peace to everyone here! I heard that it's sheep-shearing time. Here's the point: When your shepherds were camped near us we didn't take advantage of them. They didn't lose a thing all the time they were with us in Carmel. Ask your young men—they'll tell you. What I'm asking is that you be generous with my men—share the feast! Give whatever your heart tells you to your servants and to me, David your son.'"
9-11David's young men went and delivered his message word for word to Nabal. Nabal tore into them, "Who is this David? Who is this son of Jesse? The country is full of runaway servants these days. Do you think I'm going to take good bread and wine and meat freshly butchered for my sheepshearers and give it to men I've never laid eyes on? Who knows where they've come from?"
12-13David's men got out of there and went back and told David what he had said. David said, "Strap on your swords!" They all strapped on their swords, David and his men, and set out, four hundred of them. Two hundred stayed behind to guard the camp.
14-17Meanwhile, one of the young shepherds told Abigail, Nabal's wife, what had happened: "David sent messengers from the backcountry to salute our master, but he tore into them with insults. Yet these men treated us very well. They took nothing from us and didn't take advantage of us all the time we were in the fields. They formed a wall around us, protecting us day and night all the time we were out tending the sheep. Do something quickly because big trouble is ahead for our master and all of us. Nobody can talk to him. He's impossible—a real brute!"
18-19Abigail flew into action. She took two hundred loaves of bread, two skins of wine, five sheep dressed out and ready for cooking, a bushel of roasted grain, a hundred raisin cakes, and two hundred fig cakes, and she had it all loaded on some donkeys. Then she said to her young servants, "Go ahead and pave the way for me. I'm right behind you." But she said nothing to her husband Nabal.
20-22As she was riding her donkey, descending into a ravine, David and his men were descending from the other end, so they met there on the road. David had just said, "That sure was a waste, guarding everything this man had out in the wild so that nothing he had was lost—and now he rewards me with insults. A real slap in the face! May God do his worst to me if Nabal and every cur in his misbegotten brood aren't dead meat by morning!"
23-25As soon as Abigail saw David, she got off her donkey and fell on her knees at his feet, her face to the ground in homage, saying, "My master, let me take the blame! Let me speak to you. Listen to what I have to say. Don't dwell on what that brute Nabal did. He acts out the meaning of his name: Nabal, Fool. Foolishness oozes from him.
25-27"I wasn't there when the young men my master sent arrived. I didn't see them. And now, my master, as God lives and as you live, God has kept you from this avenging murder—and may your enemies, all who seek my master's harm, end up like Nabal! Now take this gift that I, your servant girl, have brought to my master, and give it to the young men who follow in the steps of my master.
28-29"Forgive my presumption! But God is at work in my master, developing a rule solid and dependable. My master fights God's battles! As long as you live no evil will stick to you.
If anyone stands in your way,
if anyone tries to get you out of the way,
Know this: Your God-honored life is tightly bound
in the bundle of God-protected life;
But the lives of your enemies will be hurled aside
as a stone is thrown from a sling.
30-31"When God completes all the goodness he has promised my master and sets you up as prince over Israel, my master will not have this dead weight in his heart, the guilt of an avenging murder. And when God has worked things for good for my master, remember me."
32-34And David said, "Blessed be God, the God of Israel. He sent you to meet me! And blessed be your good sense! Bless you for keeping me from murder and taking charge of looking out for me. A close call! As God lives, the God of Israel who kept me from hurting you, if you had not come as quickly as you did, stopping me in my tracks, by morning there would have been nothing left of Nabal but dead meat."
35Then David accepted the gift she brought him and said, "Return home in peace. I've heard what you've said and I'll do what you've asked."
36-38When Abigail got home she found Nabal presiding over a huge banquet. He was in high spirits—and very, very drunk. So she didn't tell him anything of what she'd done until morning. But in the morning, after Nabal had sobered up, she told him the whole story. Right then and there he had a heart attack and fell into a coma. About ten days later God finished him off and he died.
39-40When David heard that Nabal was dead he said, "Blessed be God who has stood up for me against Nabal's insults, kept me from an evil act, and let Nabal's evil boomerang back on him."
Then David sent for Abigail to tell her that he wanted her for his wife. David's servants went to Abigail at Carmel with the message, "David sent us to bring you to marry him."
41She got up, and then bowed down, face to the ground, saying, "I'm your servant, ready to do anything you want. I'll even wash the feet of my master's servants!"
42Abigail didn't linger. She got on her donkey and, with her five maids in attendance, went with the messengers to David and became his wife.
43-44David also married Ahinoam of Jezreel. Both women were his wives. Saul had married off David's wife Michal to Palti (Paltiel) son of Laish, who was from Gallim.
---
Reload with another translation:
AMP • ASV • CEV • ESV •
GNTD • KJVA • MSG • NASB

Share!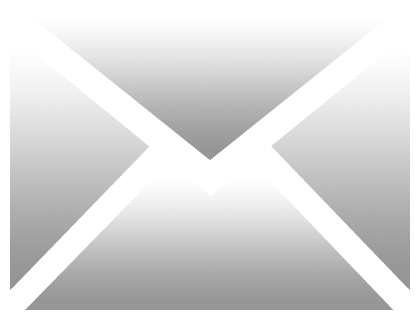 Special thanks to Bibles.org API!
Go to this passage on BibleGateway or Biblia, or open this chapter in YouVersion, Blue Letter Bible, Bible.org, BibleHub (compare translations), or the Interlinear Bible (see the original language).