2 Chronicles 14-16 MSG
(counting...)
King Asa
1Abijah died and was buried with his ancestors in the City of David. His son Asa became the next king. For ten years into Asa's reign the country was at peace.2-6Asa was a good king. He did things right in God's eyes. He cleaned house: got rid of the pagan altars and shrines, smashed the sacred stone pillars, and chopped down the [a private party]-and-religion groves (Asherim). He told Judah to center their lives in God, the God of their fathers, to do what the law said, and to follow the commandments. Because he got rid of all the pagan shrines and altars in the cities of Judah, his kingdom was at peace. Because the land was quiet and there was no war, he was able to build up a good defense system in Judah. God kept the peace.
7Asa said to his people, "While we have the chance and the land is quiet, let's build a solid defense system, fortifying our cities with walls, towers, gates, and bars. We have this peaceful land because we sought God; he has given us rest from all troubles." So they built and enjoyed prosperity.
8Asa had an army of 300,000 Judeans, equipped with shields and spears, and another 280,000 Benjaminites who were shield bearers and archers. They were all courageous warriors.
9-11Zerah the Ethiopian went to war against Asa with an army of a million plus three hundred chariots and got as far as Mareshah. Asa met him there and prepared to fight from the Valley of Zephathah near Mareshah. Then Asa prayed to God, "O God, you aren't impressed by numbers or intimidated by a show of force once you decide to help: Help us, O God; we have come out to meet this huge army because we trust in you and who you are. Don't let mere mortals stand against you!"
12-15God defeated the Ethiopians before Asa and Judah; the Ethiopians ran for their lives. Asa and his men chased them as far as Gerar; so many of the Ethiopians were killed that there was no fight left in them—a massacre before God and his troops; Judah carted off loads of plunder. They devastated all the towns around Gerar whose people were helpless, paralyzed by the fear of God, and looted the country. They also attacked herdsmen and brought back a lot of sheep and camels to Jerusalem.
1-6Then Azariah son of Obed, moved by the Spirit of God, went out to meet Asa. He said, "Listen carefully, Asa, and listen Judah and Benjamin: God will stick with you as long as you stick with him. If you look for him he will let himself be found; but if you leave him he'll leave you. For a long time Israel didn't have the real God, nor did they have the help of priest or teacher or book. But when they were in trouble and got serious, and decided to seek God, the God of Israel, God let himself be found. At that time it was a dog-eat-dog world; life was constantly up for grabs—no one, regardless of country, knew what the next day might bring. Nation battered nation, city pummeled city. God let loose every kind of trouble among them.
7"But it's different with you: Be strong. Take heart. Payday is coming!"
8-9Asa heard the prophecy of Azariah son of Obed, took a deep breath, then rolled up his sleeves, and went to work: He cleaned out the obscene and polluting sacred shrines from the whole country of Judah and Benjamin and from the towns he had taken in the hill country of Ephraim. He spruced up the Altar of God that was in front of The Temple porch. Then he called an assembly for all Judah and Benjamin, including those from Ephraim, Manasseh, and Simeon who were living there at the time (for many from Israel had left their homes and joined forces with Asa when they saw that God was on his side).
10-15They all arrived in Jerusalem in the third month of the fifteenth year of Asa's reign for a great assembly of worship. From their earlier plunder they offered sacrifices of seven hundred oxen and seven thousand sheep for the worship. Then they bound themselves in a covenant to seek God, the God of their fathers, wholeheartedly, holding nothing back. And they agreed that anyone who refused to seek God, the God of Israel, should be killed, no matter who it was, young or old, man or woman. They shouted out their promise to God, a joyful sound accompanied with blasts from trumpets and rams' horns. The whole country felt good about the covenant promise—they had given their promise joyfully from the heart. Anticipating the best, they had sought God—and he showed up, ready to be found. God gave them peace within and without—a most peaceable kingdom!
16-19In his cleanup of the country, Asa went so far as to remove his mother, Queen Maacah, from her throne because she had built a shockingly obscene image of the [a private party] goddess Asherah. Asa tore it down, smashed it, and burned it up in the Kidron Valley. Unfortunately he didn't get rid of the local [a private party]-and-religion shrines. But he was well-intentioned—his heart was in the right place, loyal to God. All the gold and silver vessels and artifacts that he and his father had consecrated for holy use he installed in The Temple of God. There wasn't a trace of war up to the thirty-fifth year of Asa's reign.
1But in the thirty-sixth year of Asa's reign, Baasha king of Israel attacked. He started it by building a fort at Ramah and closing the border between Israel and Judah to keep Asa king of Judah from leaving or entering.
2-3Asa took silver and gold from the treasuries of The Temple of God and the royal palace and sent it to Ben-Hadad, king of Aram who lived in Damascus, with this message: "Let's make a treaty like the one between our fathers. I'm showing my good faith with this gift of silver and gold. Break your deal with Baasha king of Israel so he'll quit fighting against me."
4-5Ben-Hadad went along with King Asa and sent his troops against the towns of Israel. They sacked Ijon, Dan, Abel Maim, and all the store-cities of Naphtali. When Baasha got the report, he quit fortifying Ramah.
6Then King Asa issued orders to his people in Judah to haul away the logs and stones Baasha had used in the fortification of Ramah and used them himself to fortify Geba and Mizpah.
7-9Just after that, Hanani the seer came to Asa king of Judah and said, "Because you went for help to the king of Aram and didn't ask God for help, you've lost a victory over the army of the king of Aram. Didn't the Ethiopians and Libyans come against you with superior forces, completely outclassing you with their chariots and cavalry? But you asked God for help and he gave you the victory. God is always on the alert, constantly on the lookout for people who are totally committed to him. You were foolish to go for human help when you could have had God's help. Now you're in trouble—one round of war after another."
10At that, Asa lost his temper. Angry, he put Hanani in the stocks. At the same time Asa started abusing some of the people.
11-14A full account of Asa is written in The Chronicles of the Kings of Judah. In the thirty-ninth year of his reign Asa came down with a severe case of foot infection. He didn't ask God for help, but went instead to the doctors. Then Asa died; he died in the forty-first year of his reign. They buried him in a mausoleum that he had built for himself in the City of David. They laid him in a crypt full of aromatic oils and spices. Then they had a huge bonfire in his memory.
---
Reload with another translation:
AMP • ASV • CEV • ESV •
GNTD • KJVA • MSG • NASB

Share!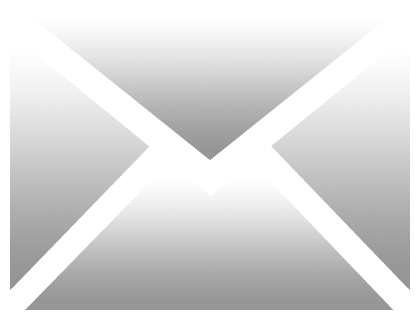 Special thanks to Bibles.org API!
Go to this passage on BibleGateway or Biblia, or open this chapter in YouVersion, Blue Letter Bible, Bible.org, BibleHub (compare translations), or the Interlinear Bible (see the original language).