2 Samuel 13-14 MSG
(counting...)
1-4Some time later, this happened: Absalom, David's son, had a sister who was very attractive. Her name was Tamar. Amnon, also David's son, was in love with her. Amnon was obsessed with his sister Tamar to the point of making himself sick over her. She was a virgin, so he couldn't see how he could get his hands on her. Amnon had a good friend, Jonadab, the son of David's brother Shimeah. Jonadab was exceptionally streetwise. He said to Amnon, "Why are you moping around like this, day after day—you, the son of the king! Tell me what's eating at you."
"In a word, Tamar," said Amnon. "My brother Absalom's sister. I'm in love with her."
5"Here's what you do," said Jonadab. "Go to bed and pretend you're sick. When your father comes to visit you, say, 'Have my sister Tamar come and prepare some supper for me here where I can watch her and she can feed me.'"
6So Amnon took to his bed and acted sick. When the king came to visit, Amnon said, "Would you do me a favor? Have my sister Tamar come and make some nourishing dumplings here where I can watch her and be fed by her."
7David sent word to Tamar who was home at the time: "Go to the house of your brother Amnon and prepare a meal for him."
8-9So Tamar went to her brother Amnon's house. She took dough, kneaded it, formed it into dumplings, and cooked them while he watched from his bed. But when she took the cooking pot and served him, he wouldn't eat.
9-11Amnon said, "Clear everyone out of the house," and they all cleared out. Then he said to Tamar, "Bring the food into my bedroom, where we can eat in privacy." She took the nourishing dumplings she had prepared and brought them to her brother Amnon in his bedroom. But when she got ready to feed him, he grabbed her and said, "Come to bed with me, sister!"
12-13"No, brother!" she said, "Don't hurt me! This kind of thing isn't done in Israel! Don't do this terrible thing! Where could I ever show my face? And you—you'll be out on the street in disgrace. Oh, please! Speak to the king—he'll let you marry me."
14But he wouldn't listen. Being much stronger than she, he raped her.
15No sooner had Amnon raped her than he hated her—an immense hatred. The hatred that he felt for her was greater than the love he'd had for her. "Get up," he said, "and get out!"
16-18"Oh no, brother," she said. "Please! This is an even worse evil than what you just did to me!"
But he wouldn't listen to her. He called for his valet. "Get rid of this woman. Get her out of my sight! And lock the door after her." The valet threw her out and locked the door behind her.
18-19She was wearing a long-sleeved gown. (That's how virgin princesses used to dress from early adolescence on.) Tamar poured ashes on her head, then she ripped the long-sleeved gown, held her head in her hands, and walked away, sobbing as she went.
20Her brother Absalom said to her, "Has your brother Amnon had his way with you? Now, my dear sister, let's keep it quiet—a family matter. He is, after all, your brother. Don't take this so hard." Tamar lived in her brother Absalom's home, bitter and desolate.
21-22King David heard the whole story and was enraged, but he didn't discipline Amnon. David doted on him because he was his firstborn. Absalom quit speaking to Amnon—not a word, whether good or bad—because he hated him for violating his sister Tamar.
23-24Two years went by. One day Absalom threw a sheep-shearing party in Baal Hazor in the vicinity of Ephraim and invited all the king's sons. He also went to the king and invited him. "Look, I'm throwing a sheep-shearing party. Come, and bring your servants."
25But the king said, "No, son—not this time, and not the whole household. We'd just be a burden to you." Absalom pushed, but David wouldn't budge. But he did give him his blessing.
26-27Then Absalom said, "Well, if you won't come, at least let my brother Amnon come."
"And why," said the king, "should he go with you?" But Absalom was so insistent that he gave in and let Amnon and all the rest of the king's sons go.
28Absalom prepared a banquet fit for a king. Then he instructed his servants, "Look sharp, now. When Amnon is well into the sauce and feeling no pain, and I give the order 'Strike Amnon,' kill him. And don't be afraid—I'm the one giving the command. Courage! You can do it!"
29-31Absalom's servants did to Amnon exactly what their master ordered. All the king's sons got out as fast as they could, jumped on their mules, and rode off. While they were still on the road, a rumor came to the king: "Absalom just killed all the king's sons—not one is left!" The king stood up, ripped his clothes to shreds, and threw himself on the floor. All his servants who were standing around at the time did the same.
32-33Just then, Jonadab, his brother Shimeah's son, stepped up. "My master must not think that all the young men, the king's sons, are dead. Only Amnon is dead. This happened because of Absalom's outrage since the day that Amnon violated his sister Tamar. So my master, the king, mustn't make things worse than they are, thinking that all your sons are dead. Only Amnon is dead."
34Absalom fled.
Just then the sentry on duty looked up and saw a cloud of dust on the road from Horonaim alongside the mountain. He came and told the king, "I've just seen a bunch of men on the Horonaim road, coming around the mountain."
35-37Then Jonadab exclaimed to the king, "See! It's the king's sons coming, just as I said!" He had no sooner said the words than the king's sons burst in—loud laments and weeping! The king joined in, along with all the servants—loud weeping, many tears. David mourned the death of his son a long time.
37-39When Absalom fled, he went to Talmai son of Ammihud, king of Geshur. He was there three years. The king finally gave up trying to get back at Absalom. He had come to terms with Amnon's death.
1-3Joab son of Zeruiah knew that the king, deep down, still cared for Absalom. So he sent to Tekoa for a wise woman who lived there and instructed her, "Pretend you are in mourning. Dress in black and don't comb your hair, so you'll look like you've been grieving over a dead loved one for a long time. Then go to the king and tell him this..." Joab then told her exactly what to say.
4The woman of Tekoa went to the king, bowed deeply before him in homage, and said, "O King, help!"
5-7He said, "How can I help?"
"I'm a widow," she said. "My husband is dead. I had two sons. The two of them got into a fight out in the field and there was no one around to step between them. The one struck the other and killed him. Then the whole family ganged up against me and demanded, 'Hand over this murderer so we can kill him for the life of the brother he murdered!' They want to wipe out the heir and snuff out the one spark of life left to me. And then there would be nothing left of my husband—not so much as a name—on the face of the earth.
15-17"So now I've dared come to the king, my master, about all this. They're making my life miserable, and I'm afraid. I said to myself, 'I'll go to the king. Maybe he'll do something! When the king hears what's going on, he'll step in and rescue me from the abuse of the man who would get rid of me and my son and God's inheritance—the works!' As your handmaid, I decided ahead of time, 'The word of my master, the king, will be the last word in this, for my master is like an angel of God in discerning good and evil.' God be with you!"
8The king said, "Go home, and I'll take care of this for you."
9"I'll take all responsibility for what happens," the woman of Tekoa said. "I don't want to compromise the king and his reputation."
10"Bring the man who has been harassing you," the king continued. "I'll see to it that he doesn't bother you anymore."
11"Let the king invoke the name of God," said the woman, "so this self-styled vigilante won't ruin everything, to say nothing of killing my son."
"As surely as God lives," he said, "not so much as a hair of your son's head will be lost."
12Then she asked, "May I say one more thing to my master, the king?"
He said, "Go ahead."
13-14"Why, then," the woman said, "have you done this very thing against God's people? In his verdict, the king convicts himself by not bringing home his exiled son. We all die sometime. Water spilled on the ground can't be gathered up again. But God does not take away life. He works out ways to get the exile back."
18The king then said, "I'm going to ask you something. Answer me truthfully."
"Certainly," she said. "Let my master, the king, speak."
19-20The king said, "Is the hand of Joab mixed up in this?"
"On your life, my master king, a body can't veer an inch right or left and get by with it in the royal presence! Yes, it was your servant Joab who put me up to this, and put these very words in my mouth. It was because he wanted to turn things around that your servant Joab did this. But my master is as wise as God's angels in knowing how to handle things on this earth."
21The king spoke to Joab. "All right, I'll do it. Go and bring the young man Absalom back."
22Joab bowed deeply in reverence and blessed the king. "I'm reassured to know that I'm still in your good graces and have your confidence, since the king is taking the counsel of his servant."
23-24Joab got up, went to Geshur, and brought Absalom to Jerusalem. The king said, "He may return to his house, but he is not to see me face-to-face." So Absalom returned home, but was not permitted to see the king.
25-27This Absalom! There wasn't a man in all Israel talked about so much for his handsome good looks—and not a blemish on him from head to toe! When he cut his hair—he always cut it short in the spring because it had grown so heavy—the weight of the hair from his head was over two pounds! Three sons were born to Absalom, and one daughter. Her name was Tamar—and she was a beauty.
28-31Absalom lived in Jerusalem for two years, and not once did he see the king face-to-face. He sent for Joab to get him in to see the king, but Joab still wouldn't budge. He tried a second time and Joab still wouldn't. So he told his servants, "Listen. Joab's field adjoins mine, and he has a crop of barley in it. Go set fire to it." So Absalom's servants set fire to the field. That got him moving—Joab came to Absalom at home and said, "Why did your servants set my field on fire?"
32Absalom answered him, "Listen, I sent for you saying, 'Come, and soon. I want to send you to the king to ask, "What's the point of my coming back from Geshur? I'd be better off still there!" Let me see the king face-to-face. If he finds me guilty, then he can put me to death.'"
33Joab went to the king and told him what was going on. Absalom was then summoned—he came and bowed deeply in reverence before him. And the king kissed Absalom.
---
Reload with another translation:
AMP • ASV • CEV • ESV •
GNTD • KJVA • MSG • NASB

Share!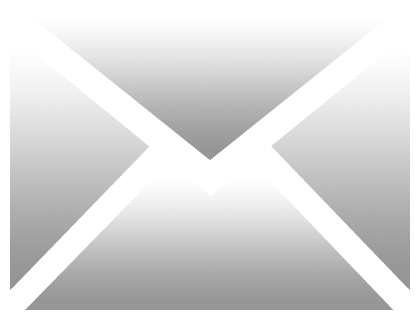 Special thanks to Bibles.org API!
Go to this passage on BibleGateway or Biblia, or open this chapter in YouVersion, Blue Letter Bible, Bible.org, BibleHub (compare translations), or the Interlinear Bible (see the original language).