2 Samuel 15-16 MSG
(counting...)
1-2As time went on, Absalom took to riding in a horse-drawn chariot, with fifty men running in front of him. Early each morning he would take up his post beside the road at the city gate. When anyone showed up with a case to bring to the king for a decision, Absalom would call him over and say, "Where do you hail from?"
And the answer would come, "Your servant is from one of the tribes of Israel."
3-6Then Absalom would say, "Look, you've got a strong case; but the king isn't going to listen to you." Then he'd say, "Why doesn't someone make me a judge for this country? Anybody with a case could bring it to me and I'd settle things fair and square." Whenever someone would treat him with special honor, he'd shrug it off and treat him like an equal, making him feel important. Absalom did this to everyone who came to do business with the king and stole the hearts of everyone in Israel.
7-8After four years of this, Absalom spoke to the king, "Let me go to Hebron to pay a vow that I made to God. Your servant made a vow when I was living in Geshur in Aram saying, 'If God will bring me back to Jerusalem, I'll serve him with my life.'"
9The king said, "Go with my blessing." And he got up and set off for Hebron.
10-12Then Absalom sent undercover agents to all the tribes of Israel with the message, "When you hear the blast of the ram's horn trumpet, that's your signal: Shout, 'Absalom is king in Hebron!'" Two hundred men went with Absalom from Jerusalem. But they had been called together knowing nothing of the plot and made the trip innocently. While Absalom was offering sacrifices, he managed also to involve Ahithophel the Gilonite, David's advisor, calling him away from his hometown of Giloh. The conspiracy grew powerful and Absalom's supporters multiplied.
13Someone came to David with the report, "The whole country has taken up with Absalom!"
14"Up and out of here!" called David to all his servants who were with him in Jerusalem. "We've got to run for our lives or none of us will escape Absalom! Hurry, he's about to pull the city down around our ears and slaughter us all!"
15The king's servants said, "Whatever our master, the king, says, we'll do; we're with you all the way!"
16-18So the king and his entire household escaped on foot. The king left ten concubines behind to tend to the palace. And so they left, step by step by step, and then paused at the last house as the whole army passed by him—all the Kerethites, all the Pelethites, and the six hundred Gittites who had marched with him from Gath, went past.
19-20The king called out to Ittai the Gittite, "What are you doing here? Go back with King Absalom. You're a stranger here and freshly uprooted from your own country. You arrived only yesterday, and am I going to let you take your chances with us as I live on the road like a gypsy? Go back, and take your family with you. And God's grace and truth go with you!"
21But Ittai answered, "As God lives and my master the king lives, where my master is, that's where I'll be—whether it means life or death."
22"All right," said David, "go ahead." And they went on, Ittai the Gittite with all his men and all the children he had with him.
23-24The whole country was weeping in loud lament as all the people passed by. As the king crossed the Brook Kidron, the army headed for the road to the wilderness. Zadok was also there, the Levites with him, carrying God's Chest of the Covenant. They set the Chest of God down, Abiathar standing by, until all the people had evacuated the city.
25-26Then the king ordered Zadok, "Take the Chest back to the city. If I get back in God's good graces, he'll bring me back and show me where the Chest has been set down. But if he says, 'I'm not pleased with you'—well, he can then do with me whatever he pleases."
27-30The king directed Zadok the priest, "Here's the plan: Return to the city peacefully, with Ahimaaz your son and Jonathan, Abiathar's son, with you. I'll wait at a spot in the wilderness across the river, until I get word from you telling us what's up." So Zadok and Abiathar took the Chest of God back to Jerusalem and placed it there, while David went up the Mount of Olives weeping, head covered but barefooted, and the whole army was with him, heads covered and weeping as they ascended.
31David was told, "Ahithophel has joined the conspirators with Absalom." He prayed, "Oh, God—turn Ahithophel's counsel to foolishness."
32-36As David approached the top of the hill where God was worshiped, Hushai the Arkite, clothes ripped to shreds and dirt on his head, was there waiting for him. David said, "If you come with me, you'll be just one more piece of luggage. Go back to the city and say to Absalom, 'I'm ready to be your servant, O King; I used to be your father's servant, now I'm your servant.' Do that and you'll be able to confuse Ahithophel's counsel for me. The priests Zadok and Abiathar are already there; whatever information you pick up in the palace, tell them. Their two sons—Zadok's son Ahimaaz and Abiathar's son Jonathan—are there with them—anything you pick up can be sent to me by them."
37Hushai, David's friend, arrived at the same time Absalom was entering Jerusalem.
1Shortly after David passed the crest of the hill, Mephibosheth's steward Ziba met him with a string of pack animals, saddled and loaded with a hundred loaves of bread, a hundred raisin cakes, a hundred baskets of fresh fruit, and a skin of wine.
2The king said to Ziba, "What's all this?"
"The donkeys," said Ziba, "are for the king's household to ride, the bread and fruit are for the servants to eat, and the wine is for drinking, especially for those overcome by fatigue in the wilderness."
3The king said, "And where is your master's grandson?"
"He stayed in Jerusalem," said Ziba. "He said, 'This is the day Israel is going to restore my grandfather's kingdom to me.'"
4"Everything that belonged to Mephibosheth," said the king, "is now yours."
Ziba said, "How can I ever thank you? I'll be forever in your debt, my master and king; may you always look on me with such kindness!"
5-8When the king got to Bahurim, a man appeared who had connections with Saul's family. His name was Shimei son of Gera. As he followed along he shouted insults and threw rocks right and left at David and his company, servants and soldiers alike. To the accompaniment of curses he shouted, "Get lost, get lost, you butcher, you hellhound! God has paid you back for all your dirty work in the family of Saul and for stealing his kingdom. God has given the kingdom to your son Absalom. Look at you now—ruined! And good riddance, you pathetic old man!"
9Abishai son of Zeruiah said, "This mangy dog can't insult my master the king this way—let me go over and cut off his head!"
10But the king said, "Why are you sons of Zeruiah always interfering and getting in the way? If he's cursing, it's because God told him, 'Curse David.' So who dares raise questions?"
11-12"Besides," continued David to Abishai and the rest of his servants, "my own son, my flesh and bone, is right now trying to kill me; compared to that this Benjaminite is small potatoes. Don't bother with him; let him curse; he's preaching God's word to me. And who knows, maybe God will see the trouble I'm in today and exchange the curses for something good."
13David and his men went on down the road, while Shimei followed along on the ridge of the hill alongside, cursing, throwing stones down on them, and kicking up dirt.
14By the time they reached the Jordan River, David and all the men of the company were exhausted. There they rested and were revived.
15By this time Absalom and all his men were in Jerusalem.
And Ahithophel was with them.
16Soon after, Hushai the Arkite, David's friend, came and greeted Absalom, "Long live the king! Long live the king!"
17Absalom said to Hushai, "Is this the way you show devotion to your good friend? Why didn't you go with your friend David?"
18-19"Because," said Hushai, "I want to be with the person that God and this people and all Israel have chosen. And I want to stay with him. Besides, who is there to serve other than the son? Just as I served your father, I'm now ready to serve you."
20Then Absalom spoke to Ahithophel, "Are you ready to give counsel? What do we do next?"
21-22Ahithophel told Absalom, "Go and sleep with your father's concubines, the ones he left to tend to the palace. Everyone will hear that you have openly disgraced your father, and the morale of everyone on your side will be strengthened." So Absalom pitched a tent up on the roof in public view, and went in and slept with his father's concubines.
23The counsel that Ahithophel gave in those days was treated as if God himself had spoken. That was the reputation of Ahithophel's counsel to David; it was the same with Absalom.
---
Reload with another translation:
AMP • ASV • CEV • ESV •
GNTD • KJVA • MSG • NASB

Share!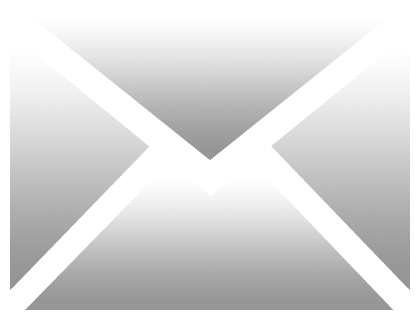 Special thanks to Bibles.org API!
Go to this passage on BibleGateway or Biblia, or open this chapter in YouVersion, Blue Letter Bible, Bible.org, BibleHub (compare translations), or the Interlinear Bible (see the original language).