2 Samuel 3:6-39 MSG
(counting...)
6-7Abner took advantage of the continuing war between the house of Saul and the house of David to gain power for himself. Saul had had a concubine, Rizpah, the daughter of Aiah. One day Ish-Bosheth confronted Abner: "What business do you have sleeping with my father's concubine?"
8-10Abner lost his temper with Ish-Bosheth, "Treat me like a dog, will you! Is this the thanks I get for sticking by the house of your father, Saul, and all his family and friends? I personally saved you from certain capture by David, and you make an issue out of my going to bed with a woman! What God promised David, I'll help accomplish—transfer the kingdom from the house of Saul and make David ruler over the whole country, both Israel and Judah, from Dan to Beersheba. If not, may God do his worst to me."
11Ish-Bosheth, cowed by Abner's outburst, couldn't say another word.
12Abner went ahead and sent personal messengers to David: "Make a deal with me and I'll help bring the whole country of Israel over to you."
13"Great," said David. "It's a deal. But only on one condition: You're not welcome here unless you bring Michal, Saul's daughter, with you when you come to meet me."
14David then sent messengers to Ish-Bosheth son of Saul: "Give me back Michal, whom I won as my wife at the cost of a hundred Philistine foreskins."
15-16Ish-Bosheth ordered that she be taken from her husband Paltiel son of Laish. But Paltiel followed her, weeping all the way, to Bahurim. There Abner told him, "Go home." And he went home.
17-18Abner got the elders of Israel together and said, "Only yesterday, it seems, you were looking for a way to make David your king. So do it—now! For God has given the go-ahead on David: 'By my servant David's hand, I'll save my people Israel from the oppression of the Philistines and all their other enemies.'"
19Abner took the Benjaminites aside and spoke to them. Then he went to Hebron for a private talk with David, telling him everything that Israel in general and Benjamin in particular were planning to do.
20When Abner and the twenty men who were with him met with David in Hebron, David laid out a feast for them.
21Abner then said, "I'm ready. Let me go now to rally everyone in Israel for my master, the king. They'll make a treaty with you, authorizing you to rule them however you see fit." Abner was sent off with David's blessing.
22-23Soon after that, David's men, led by Joab, came back from a field assignment. Abner was no longer in Hebron with David, having just been dismissed with David's blessing. As Joab and his raiding party arrived, they were told that Abner the son of Ner had been there with David and had been sent off with David's blessing.
24-25Joab went straight to the king: "What's this you've done? Abner shows up, and you let him walk away scot-free? You know Abner son of Ner better than that. This was no friendly visit. He was here to spy on you, figure out your comings and goings, find out what you're up to."
26-27Joab left David and went into action. He sent messengers after Abner; they caught up with him at the well at Sirah and brought him back. David knew nothing of all this. When Abner got back to Hebron, Joab steered him aside at the gate for a personal word with him. There he stabbed him in the belly, killed him in cold blood for the murder of his brother Asahel.
28-30Later on, when David heard what happened, he said, "Before God I and my kingdom are totally innocent of this murder of Abner son of Ner. Joab and his entire family will always be under the curse of this bloodguilt. May they forever be victims of crippling diseases, violence, and famine." (Joab and his brother, Abishai, murdered Abner because he had killed their brother Asahel at the battle of Gibeon.)
31-32David ordered Joab and all the men under him, "Rip your cloaks into rags! Wear mourning clothes! Lead Abner's funeral procession with loud lament!" King David followed the coffin. They buried Abner in Hebron. The king's voice was loud in lament as he wept at the side of Abner's grave. All the people wept, too.
33-34Then the king sang this tribute to Abner:
Can this be? Abner dead like a nameless bum?
You were a free man, free to go and do as you wished—
Yet you fell as a victim in a street brawl.
And all the people wept—a crescendo of crying!
35-37They all came then to David, trying to get him to eat something before dark. But David solemnly swore, "I'll not so much as taste a piece of bread, or anything else for that matter, before sunset, so help me God!" Everyone at the funeral took notice—and liked what they saw. In fact everything the king did was applauded by the people. It was clear to everyone that day, including all Israel, that the king had nothing to do with the death of Abner son of Ner.
38-39The king spoke to his servants: "You realize, don't you, that today a prince and hero fell victim of foul play in Israel? And I, though anointed king, was helpless to do anything about it. These sons of Zeruiah are too much for me. God, requite the criminal for his crime!"
---
Reload with another translation:
AMP • ASV • CEV • ESV •
GNTD • KJVA • MSG • NASB

Share!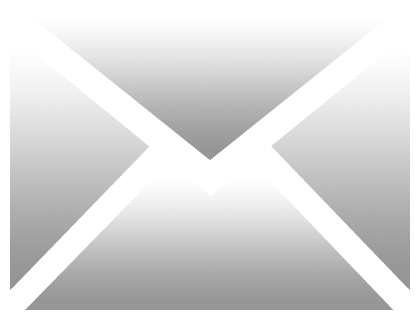 Special thanks to Bibles.org API!
Go to this passage on BibleGateway or Biblia, or open this chapter in YouVersion, Blue Letter Bible, Bible.org, BibleHub (compare translations), or the Interlinear Bible (see the original language).