Acts 21:17-22:29 MSG
(counting...)
Jerusalem
17-19In Jerusalem, our friends, glad to see us, received us with open arms. The first thing next morning, we took Paul to see James. All the church leaders were there. After a time of greeting and small talk, Paul told the story, detail by detail, of what God had done among the non-Jewish people through his ministry. They listened with delight and gave God the glory.
20-21They had a story to tell, too: "And just look at what's been happening here—thousands upon thousands of God-fearing Jews have become believers in Jesus! But there's also a problem because they are more zealous than ever in observing the laws of Moses. They've been told that you advise believing Jews who live surrounded by unbelieving outsiders to go light on Moses, telling them that they don't need to circumcise their children or keep up the old traditions. This isn't sitting at all well with them.
22-24"We're worried about what will happen when they discover you're in town. There's bound to be trouble. So here is what we want you to do: There are four men from our company who have taken a vow involving ritual purification, but have no money to pay the expenses. Join these men in their vows and pay their expenses. Then it will become obvious to everyone that there is nothing to the rumors going around about you and that you are in fact scrupulous in your reverence for the laws of Moses.
25"In asking you to do this, we're not going back on our agreement regarding non-Jews who have become believers. We continue to hold fast to what we wrote in that letter, namely, to be careful not to get involved in activities connected with idols; to avoid serving food offensive to Jewish Christians; to guard the morality of [a private party] and marriage."
26So Paul did it—took the men, joined them in their vows, and paid their way. The next day he went to the Temple to make it official and stay there until the proper sacrifices had been offered and completed for each of them.
Paul Under Arrest
27-29When the seven days of their purification were nearly up, some Jews from around Ephesus spotted him in the Temple. At once they turned the place upside-down. They grabbed Paul and started yelling at the top of their lungs, "Help! You Israelites, help! This is the man who is going all over the world telling lies against us and our religion and this place. He's even brought Greeks in here and defiled this holy place." (What had happened was that they had seen Paul and Trophimus, the Ephesian Greek, walking together in the city and had just assumed that he had also taken him to the Temple and shown him around.)
30Soon the whole city was in an uproar, people running from everywhere to the Temple to get in on the action. They grabbed Paul, dragged him outside, and locked the Temple gates so he couldn't get back in and gain sanctuary.
31-32As they were trying to kill him, word came to the captain of the guard, "A riot! The whole city's boiling over!" He acted swiftly. His soldiers and centurions ran to the scene at once. As soon as the mob saw the captain and his soldiers, they quit beating Paul.
33-36The captain came up and put Paul under arrest. He first ordered him handcuffed, and then asked who he was and what he had done. All he got from the crowd were shouts, one yelling this, another that. It was impossible to tell one word from another in the mob hysteria, so the captain ordered Paul taken to the military barracks. But when they got to the Temple steps, the mob became so violent that the soldiers had to carry Paul. As they carried him away, the crowd followed, shouting, "Kill him! Kill him!"
37-38When they got to the barracks and were about to go in, Paul said to the captain, "Can I say something to you?"
He answered, "Oh, I didn't know you spoke Greek. I thought you were the Egyptian who not long ago started a riot here, and then hid out in the desert with his four thousand thugs."
39Paul said, "No, I'm a Jew, born in Tarsus. And I'm a citizen still of that influential city. I have a simple request: Let me speak to the crowd."
Paul Tells His Story
40Standing on the barracks steps, Paul turned and held his arms up. A hush fell over the crowd as Paul began to speak. He spoke in Hebrew.
1-2"My dear brothers and fathers, listen carefully to what I have to say before you jump to conclusions about me." When they heard him speaking Hebrew, they grew even quieter. No one wanted to miss a word of this.
2-3He continued, "I am a good Jew, born in Tarsus in the province of Cilicia, but educated here in Jerusalem under the exacting eye of Rabbi Gamaliel, thoroughly instructed in our religious traditions. And I've always been passionately on God's side, just as you are right now.
4-5"I went after anyone connected with this 'Way,' went at them hammer and tongs, ready to kill for God. I rounded up men and women right and left and had them thrown in prison. You can ask the Chief Priest or anyone in the High Council to verify this; they all knew me well. Then I went off to our brothers in Damascus, armed with official documents authorizing me to hunt down the followers of Jesus there, arrest them, and bring them back to Jerusalem for sentencing.
6-7"As I arrived on the outskirts of Damascus about noon, a blinding light blazed out of the skies and I fell to the ground, dazed. I heard a voice: 'Saul, Saul, why are you out to get me?'
8-9"'Who are you, Master?' I asked.
"He said, 'I am Jesus the Nazarene, the One you're hunting down.' My companions saw the light, but they didn't hear the conversation.
10-11"Then I said, 'What do I do now, Master?'
"He said, 'Get to your feet and enter Damascus. There you'll be told everything that's been set out for you to do.' And so we entered Damascus, but nothing like the entrance I had planned—I was blind as a bat and my companions had to lead me in by the hand.
12-13"And that's when I met Ananias, a man with a sterling reputation in observing our laws—the Jewish community in Damascus is unanimous on that score. He came and put his arm on my shoulder. 'Look up,' he said. I looked, and found myself looking right into his eyes—I could see again!
14-16"Then he said, 'The God of our ancestors has handpicked you to be briefed on his plan of action. You've actually seen the Righteous Innocent and heard him speak. You are to be a key witness to everyone you meet of what you've seen and heard. So what are you waiting for? Get up and get yourself baptized, scrubbed clean of those sins and personally acquainted with God.'
17-18"Well, it happened just as Ananias said. After I was back in Jerusalem and praying one day in the Temple, lost in the presence of God, I saw him, saw God's Righteous Innocent, and heard him say to me, 'Hurry up! Get out of here as quickly as you can. None of the Jews here in Jerusalem are going to accept what you say about me.'
19-20"At first I objected: 'Who has better credentials? They all know how obsessed I was with hunting out those who believed in you, beating them up in the meeting places and throwing them in jail. And when your witness Stephen was murdered, I was right there, holding the coats of the murderers and cheering them on. And now they see me totally converted. What better qualification could I have?'
21"But he said, 'Don't argue. Go. I'm sending you on a long journey to outsider non-Jews.'"
A Roman Citizen
22-25The people in the crowd had listened attentively up to this point, but now they broke loose, shouting out, "Kill him! He's an insect! Stomp on him!" They shook their fists. They filled the air with curses. That's when the captain intervened and ordered Paul taken into the barracks. By now the captain was thoroughly exasperated. He decided to interrogate Paul under torture in order to get to the bottom of this, to find out what he had done that provoked this outraged violence. As they spread-eagled him with thongs, getting him ready for the whip, Paul said to the centurion standing there, "Is this legal: torturing a Roman citizen without a fair trial?"
26When the centurion heard that, he went directly to the captain. "Do you realize what you've done? This man is a Roman citizen!"
27The captain came back and took charge. "Is what I hear right? You're a Roman citizen?"
Paul said, "I certainly am."
28The captain was impressed. "I paid a huge sum for my citizenship. How much did it cost you?"
"Nothing," said Paul. "It cost me nothing. I was free from the day of my birth."
29That put a stop to the interrogation. And it put the fear of God into the captain. He had put a Roman citizen in chains and come within a whisker of putting him under torture!
---
Reload with another translation:
AMP • ASV • CEV • ESV •
GNTD • KJVA • MSG • NASB

Share!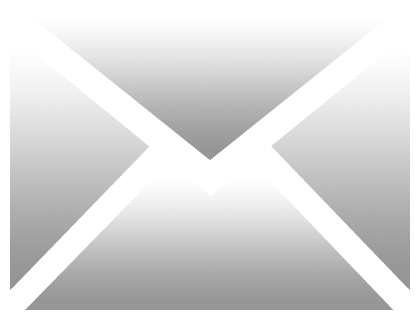 Special thanks to Bibles.org API!
Go to this passage on BibleGateway or Biblia, or open this chapter in YouVersion, Blue Letter Bible, Bible.org, BibleHub (compare translations), or the Interlinear Bible (see the original language).