Acts 3:1-4:31 MSG
(counting...)
1-5One day at three o'clock in the afternoon, Peter and John were on their way into the Temple for prayer meeting. At the same time there was a man crippled from birth being carried up. Every day he was set down at the Temple gate, the one named Beautiful, to beg from those going into the Temple. When he saw Peter and John about to enter the Temple, he asked for a handout. Peter, with John at his side, looked him straight in the eye and said, "Look here." He looked up, expecting to get something from them.
6-8Peter said, "I don't have a nickel to my name, but what I do have, I give you: In the name of Jesus Christ of Nazareth, walk!" He grabbed him by the right hand and pulled him up. In an instant his feet and ankles became firm. He jumped to his feet and walked.
8-10The man went into the Temple with them, walking back and forth, dancing and praising God. Everybody there saw him walking around and praising God. They recognized him as the one who sat begging at the Temple's Gate Beautiful and rubbed their eyes, astonished, scarcely believing what they were seeing.
11The man threw his arms around Peter and John, ecstatic. All the people ran up to where they were at Solomon's Porch to see it for themselves.
Turn to Face God
12-16When Peter saw he had a congregation, he addressed the people:
"Oh, Israelites, why does this take you by such complete surprise, and why stare at us as if our power or piety made him walk? The God of Abraham and Isaac and Jacob, the God of our ancestors, has glorified his Son Jesus. The very One that Pilate called innocent, you repudiated. You repudiated the Holy One, the Just One, and asked for a murderer in his place. You no sooner killed the Author of Life than God raised him from the dead—and we're the witnesses. Faith in Jesus' name put this man, whose condition you know so well, on his feet—yes, faith and nothing but faith put this man healed and whole right before your eyes.
17-18"And now, friends, I know you had no idea what you were doing when you killed Jesus, and neither did your leaders. But God, who through the preaching of all the prophets had said all along that his Messiah would be killed, knew exactly what you were doing and used it to fulfill his plans.
19-23"Now it's time to change your ways! Turn to face God so he can wipe away your sins, pour out showers of blessing to refresh you, and send you the Messiah he prepared for you, namely, Jesus. For the time being he must remain out of sight in heaven until everything is restored to order again just the way God, through the preaching of his holy prophets of old, said it would be. Moses, for instance, said, 'Your God will raise up for you a prophet just like me from your family. Listen to every word he speaks to you. Every last living soul who refuses to listen to that prophet will be wiped out from the people.'
24-26"All the prophets from Samuel on down said the same thing, said most emphatically that these days would come. These prophets, along with the covenant God made with your ancestors, are your family tree. God's covenant-word to Abraham provides the text: 'By your offspring all the families of the earth will be blessed.' But you are first in line: God, having raised up his Son, sent him to bless you as you turn, one by one, from your evil ways."
Nothing to Hide
1-4While Peter and John were addressing the people, the priests, the chief of the Temple police, and some Sadducees came up, indignant that these upstart apostles were instructing the people and proclaiming that the resurrection from the dead had taken place in Jesus. They arrested them and threw them in jail until morning, for by now it was late in the evening. But many of those who listened had already believed the Message—in round numbers about five thousand!
5-7The next day a meeting was called in Jerusalem. The rulers, religious leaders, religion scholars, Annas the Chief Priest, Caiaphas, John, Alexander—everybody who was anybody was there. They stood Peter and John in the middle of the room and grilled them: "Who put you in charge here? What business do you have doing this?"
8-12With that, Peter, full of the Holy Spirit, let loose: "Rulers and leaders of the people, if we have been brought to trial today for helping a sick man, put under investigation regarding this healing, I'll be completely frank with you—we have nothing to hide. By the name of Jesus Christ of Nazareth, the One you killed on a cross, the One God raised from the dead, by means of his name this man stands before you healthy and whole. Jesus is 'the stone you masons threw out, which is now the cornerstone.' Salvation comes no other way; no other name has been or will be given to us by which we can be saved, only this one."
13-14They couldn't take their eyes off them—Peter and John standing there so confident, so sure of themselves! Their fascination deepened when they realized these two were laymen with no training in Scripture or formal education. They recognized them as companions of Jesus, but with the man right before them, seeing him standing there so upright—so healed!—what could they say against that?
15-17They sent them out of the room so they could work out a plan. They talked it over: "What can we do with these men? By now it's known all over town that a miracle has occurred, and that they are behind it. There is no way we can refute that. But so that it doesn't go any further, let's silence them with threats so they won't dare to use Jesus' name ever again with anyone."
18-20They called them back and warned them that they were on no account ever again to speak or teach in the name of Jesus. But Peter and John spoke right back, "Whether it's right in God's eyes to listen to you rather than to God, you decide. As for us, there's no question—we can't keep quiet about what we've seen and heard."
21-22The religious leaders renewed their threats, but then released them. They couldn't come up with a charge that would stick, that would keep them in jail. The people wouldn't have stood for it—they were all praising God over what had happened. The man who had been miraculously healed was over forty years old.
One Heart, One Mind
23-26As soon as Peter and John were let go, they went to their friends and told them what the high priests and religious leaders had said. Hearing the report, they lifted their voices in a wonderful harmony in prayer: "Strong God, you made heaven and earth and sea and everything in them. By the Holy Spirit you spoke through the mouth of your servant and our father, David:
Why the big noise, nations?
Why the mean plots, peoples?
Earth's leaders push for position,
Potentates meet for summit talks,
The God-deniers, the Messiah-defiers!
27-28"For in fact they did meet—Herod and Pontius Pilate with nations and peoples, even Israel itself!—met in this very city to plot against your holy Son Jesus, the One you made Messiah, to carry out the plans you long ago set in motion.
29-30"And now they're at it again! Take care of their threats and give your servants fearless confidence in preaching your Message, as you stretch out your hand to us in healings and miracles and wonders done in the name of your holy servant Jesus."
31While they were praying, the place where they were meeting trembled and shook. They were all filled with the Holy Spirit and continued to speak God's Word with fearless confidence.
Reload with another translation:
AMP • ASV • CEV • ESV •
GNTD • KJVA • MSG • NASB

Share!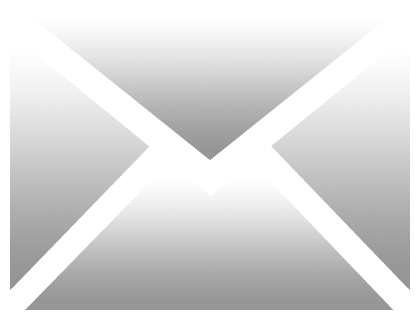 Special thanks to Bibles.org API!
Go to this passage on BibleGateway or Biblia, or open this chapter in YouVersion, Blue Letter Bible, Bible.org, BibleHub (compare translations), or the Interlinear Bible (see the original language).