Daniel 2:1-25 MSG
(counting...)
King Nebuchadnezzar's Dream
1-3In the second year of his reign, King Nebuchadnezzar started having dreams that disturbed him deeply. He couldn't sleep. He called in all the Babylonian magicians, enchanters, sorcerers, and fortunetellers to interpret his dreams for him. When they came and lined up before the king, he said to them, "I had a dream that I can't get out of my mind. I can't sleep until I know what it means."
4The fortunetellers, speaking in the Aramaic language, said, "Long live the king! Tell us the dream and we will interpret it."
5-6The king answered the fortunetellers, "This is my decree: If you can't tell me both the dream itself and its interpretation, I'll have you ripped to pieces, limb from limb, and your homes torn down. But if you tell me both the dream and its interpretation, I'll lavish you with gifts and honors. So go to it: Tell me the dream and its interpretation."
7They answered, "If it please your majesty, tell us the dream. We'll give the interpretation."
8-9But the king said, "I know what you're up to—you're just playing for time. You know you're up a tree. You know that if you can't tell me my dream, you're doomed. I see right through you—you're going to cook up some fancy stories and confuse the issue until I change my mind. Nothing doing! First tell me the dream, then I'll know that you're on the up and up with the interpretation and not just blowing smoke in my eyes."
10-11The fortunetellers said, "Nobody anywhere can do what you ask. And no king, great or small, has ever demanded anything like this from any magician, enchanter, or fortuneteller. What you're asking is impossible unless some god or goddess should reveal it—and they don't hang around with people like us."
12-13That set the king off. He lost his temper and ordered the whole company of Babylonian wise men killed. When the death warrant was issued, Daniel and his companions were included. They also were marked for execution.
14-15When Arioch, chief of the royal guards, was making arrangements for the execution, Daniel wisely took him aside and quietly asked what was going on: "Why this all of a sudden?"
15-16After Arioch filled in the background, Daniel went to the king and asked for a little time so that he could interpret the dream.
17-18Daniel then went home and told his companions Hananiah, Mishael, and Azariah what was going on. He asked them to pray to the God of heaven for mercy in solving this mystery so that the four of them wouldn't be killed along with the whole company of Babylonian wise men.
Dream Interpretation: A Story of Five Kingdoms
19-23That night the answer to the mystery was given to Daniel in a vision. Daniel blessed the God of heaven, saying,
"Blessed be the name of God,
forever and ever.
He knows all, does all:
He changes the seasons and guides history,
He raises up kings and also brings them down,
he provides both intelligence and discernment,
He opens up the depths, tells secrets,
sees in the dark—light spills out of him!
God of all my ancestors, all thanks! all praise!
You made me wise and strong.
And now you've shown us what we asked for.
You've solved the king's mystery."
24So Daniel went back to Arioch, who had been put in charge of the execution. He said, "Call off the execution! Take me to the king and I'll interpret his dream."
25Arioch didn't lose a minute. He ran to the king, bringing Daniel with him, and said, "I've found a man from the exiles of Judah who can interpret the king's dream!"
---
Reload with another translation:
AMP • ASV • CEV • ESV •
GNTD • KJVA • MSG • NASB

Share!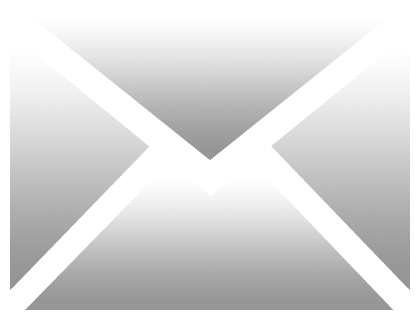 Special thanks to Bibles.org API!
Go to this passage on BibleGateway or Biblia, or open this chapter in YouVersion, Blue Letter Bible, Bible.org, BibleHub (compare translations), or the Interlinear Bible (see the original language).