Deuteronomy 1:19-46 MSG
(counting...)
19-21Then we set out from Horeb and headed for the Amorite hill country, going through that huge and frightening wilderness that you've had more than an eyeful of by now—all under the command of God, our God—and finally arrived at Kadesh Barnea. There I told you, "You've made it to the Amorite hill country that God, our God, is giving us. Look, God, your God, has placed this land as a gift before you. Go ahead and take it now. God, the God-of-Your-Fathers, promised it to you. Don't be afraid. Don't lose heart."
22But then you all came to me and said, "Let's send some men on ahead to scout out the land for us and bring back a report on the best route to take and the kinds of towns we can expect to find."
23-25That seemed like a good idea to me, so I picked twelve men, one from each tribe. They set out, climbing through the hills. They came to the Eshcol Valley and looked it over. They took samples of the produce of the land and brought them back to us, saying, "It's a good land that God, our God, is giving us!"
26-28But then you weren't willing to go up. You rebelled against God, your God's plain word. You complained in your tents: "God hates us. He hauled us out of Egypt in order to dump us among the Amorites—a death sentence for sure! How can we go up? We're trapped in a dead end. Our brothers took all the wind out of our sails, telling us, 'The people are bigger and stronger than we are; their cities are huge, their defenses massive—we even saw Anakite giants there!'"
29-33I tried to relieve your fears: "Don't be terrified of them. God, your God, is leading the way; he's fighting for you. You saw with your own eyes what he did for you in Egypt; you saw what he did in the wilderness, how God, your God, carried you as a father carries his child, carried you the whole way until you arrived here. But now that you're here, you won't trust God, your God—this same God who goes ahead of you in your travels to scout out a place to pitch camp, a fire by night and a cloud by day to show you the way to go."
34-36When God heard what you said, he exploded in anger. He swore, "Not a single person of this evil generation is going to get so much as a look at the good land that I promised to give to your parents. Not one—except for Caleb son of Jephunneh. He'll see it. I'll give him and his descendants the land he walked on because he was all for following God, heart and soul."
37-40But I also got it. Because of you God's anger spilled over onto me. He said, "You aren't getting in either. Your assistant, Joshua son of Nun, will go in. Build up his courage. He's the one who will claim the inheritance for Israel. And your babies of whom you said, 'They'll be grabbed for plunder,' and all these little kids who right now don't even know right from wrong—they'll get in. I'll give it to them. Yes, they'll be the new owners. But not you. Turn around and head back into the wilderness following the route to the Red Sea."
41You spoke up, "We've sinned against God. We'll go up and fight, following all the orders that God, our God, has commanded." You took your weapons and dressed for battle—you thought it would be so easy going into those hills!
42But God told me, "Tell them, 'Don't do it; don't go up to fight—I'm not with you in this. Your enemies will waste you.'"
43-46I told you but you wouldn't listen. You rebelled at the plain word of God. You threw out your chests and strutted into the hills. And those Amorites, who had lived in those hills all their lives, swarmed all over you like a hive of bees, chasing you from Seir all the way to Hormah, a stinging defeat. You came back and wept in the presence of God, but he didn't pay a bit of attention to you; God didn't give you the time of day. You stayed there in Kadesh a long time, about as long as you had stayed there earlier.
---
Reload with another translation:
AMP • ASV • CEV • ESV •
GNTD • KJVA • MSG • NASB

Share!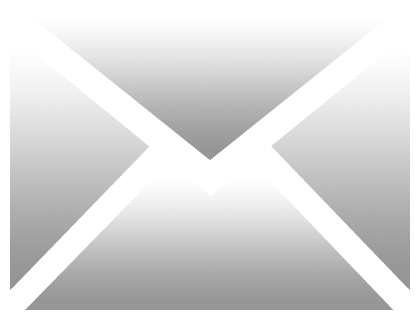 Special thanks to Bibles.org API!
Go to this passage on BibleGateway or Biblia, or open this chapter in YouVersion, Blue Letter Bible, Bible.org, BibleHub (compare translations), or the Interlinear Bible (see the original language).