Exodus 18 MSG
(counting...)
1-4Jethro, priest of Midian and father-in-law to Moses, heard the report of all that God had done for Moses and Israel his people, the news that God had delivered Israel from Egypt. Jethro, Moses' father-in-law, had taken in Zipporah, Moses' wife who had been sent back home, and her two sons. The name of the one was Gershom (Sojourner) for he had said, "I'm a sojourner in a foreign land"; the name of the other was Eliezer (God's-Help) because "The God of my father is my help and saved me from death by Pharaoh."
5-6Jethro, Moses' father-in-law, brought Moses his sons and his wife there in the wilderness where he was camped at the mountain of God. He had sent a message ahead to Moses: "I, your father-in-law, am coming to you with your wife and two sons."
7-8Moses went out to welcome his father-in-law. He bowed to him and kissed him. Each asked the other how things had been with him. Then they went into the tent. Moses told his father-in-law the story of all that God had done to Pharaoh and Egypt in helping Israel, all the trouble they had experienced on the journey, and how God had delivered them.
9-11Jethro was delighted in all the good that God had done for Israel in delivering them from Egyptian oppression. Jethro said, "Blessed be God who has delivered you from the power of Egypt and Pharaoh, who has delivered his people from the oppression of Egypt. Now I know that God is greater than all gods because he's done this to all those who treated Israel arrogantly."
12Jethro, Moses' father-in-law, brought a Whole-Burnt-Offering and sacrifices to God. And Aaron, along with all the elders of Israel, came and ate the meal with Moses' father-in-law in the presence of God.
13-14The next day Moses took his place to judge the people. People were standing before him all day long, from morning to night. When Moses' father-in-law saw all that he was doing for the people, he said, "What's going on here? Why are you doing all this, and all by yourself, letting everybody line up before you from morning to night?"
15-16Moses said to his father-in-law, "Because the people come to me with questions about God. When something comes up, they come to me. I judge between a man and his neighbor and teach them God's laws and instructions."
17-23Moses' father-in-law said, "This is no way to go about it. You'll burn out, and the people right along with you. This is way too much for you—you can't do this alone. Now listen to me. Let me tell you how to do this so that God will be in this with you. Be there for the people before God, but let the matters of concern be presented to God. Your job is to teach them the rules and instructions, to show them how to live, what to do. And then you need to keep a sharp eye out for competent men—men who fear God, men of integrity, men who are incorruptible—and appoint them as leaders over groups organized by the thousand, by the hundred, by fifty, and by ten. They'll be responsible for the everyday work of judging among the people. They'll bring the hard cases to you, but in the routine cases they'll be the judges. They will share your load and that will make it easier for you. If you handle the work this way, you'll have the strength to carry out whatever God commands you, and the people in their settings will flourish also."
24-27Moses listened to the counsel of his father-in-law and did everything he said. Moses picked competent men from all Israel and set them as leaders over the people who were organized by the thousand, by the hundred, by fifty, and by ten. They took over the everyday work of judging among the people. They brought the hard cases to Moses, but in the routine cases they were the judges. Then Moses said good-bye to his father-in-law who went home to his own country.
---
Reload with another translation:
AMP • ASV • CEV • ESV •
GNTD • KJVA • MSG • NASB

Share!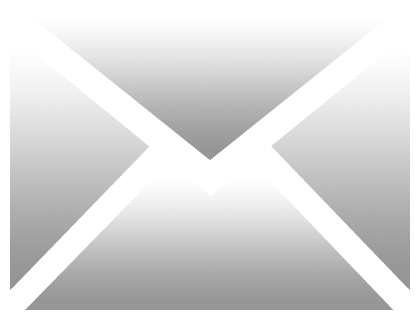 Special thanks to Bibles.org API!
Go to this passage on BibleGateway or Biblia, or open this chapter in YouVersion, Blue Letter Bible, Bible.org, BibleHub (compare translations), or the Interlinear Bible (see the original language).