Exodus 8:1-9:12 MSG
(counting...)
Strike Two: Frogs
1-4God said to Moses, "Go to Pharaoh and tell him, 'God's Message: Release my people so they can worship me. If you refuse to release them, I'm warning you, I'll hit the whole country with frogs. The Nile will swarm with frogs—they'll come up into your houses, into your bedrooms and into your beds, into your servants' quarters, among the people, into your ovens and pots and pans. They'll be all over you, all over everyone—frogs everywhere, on and in everything!'"
5God said to Moses, "Tell Aaron, 'Wave your staff over the rivers and canals and ponds. Bring up frogs on the land of Egypt.'"
6Aaron stretched his staff over the waters of Egypt and a mob of frogs came up and covered the country.
7But again the magicians did the same thing using their incantations— they also produced frogs in Egypt.
8Pharaoh called in Moses and Aaron and said, "Pray to God to rid us of these frogs. I'll release the people so that they can make their sacrifices and worship God."
9Moses said to Pharaoh, "Certainly. Set the time. When do you want the frogs out of here, away from your servants and people and out of your houses? You'll be rid of frogs except for those in the Nile."
10-11"Make it tomorrow."
Moses said, "Tomorrow it is—so you'll realize that there is no God like our God. The frogs will be gone. You and your houses and your servants and your people, free of frogs. The only frogs left will be the ones in the Nile."
12-14Moses and Aaron left Pharaoh, and Moses prayed to God about the frogs he had brought on Pharaoh. God responded to Moses' prayer: The frogs died off—houses, courtyards, fields, all free of frogs. They piled the frogs in heaps. The country reeked of dead frogs.
15But when Pharaoh saw that he had some breathing room, he got stubborn again and wouldn't listen to Moses and Aaron. Just as God had said.
Strike Three: Gnats
16God said to Moses, "Tell Aaron, 'Take your staff and strike the dust. The dust will turn into gnats all over Egypt.'"
17He did it. Aaron grabbed his staff and struck the dust of the Earth; it turned into gnats, gnats all over people and animals. All the dust of the Earth turned into gnats, gnats everywhere in Egypt.
18The magicians tried to produce gnats with their incantations but this time they couldn't do it. There were gnats everywhere, all over people and animals.
19The magicians said to Pharaoh, "This is God's doing." But Pharaoh was stubborn and wouldn't listen. Just as God had said.
Strike Four: Flies
20-23God said to Moses, "Get up early in the morning and confront Pharaoh as he goes down to the water. Tell him, 'God's Message: Release my people so they can worship me. If you don't release my people, I'll release swarms of flies on you, your servants, your people, and your homes. The houses of the Egyptians and even the ground under their feet will be thick with flies. But when it happens, I'll set Goshen where my people live aside as a sanctuary—no flies in Goshen. That will show you that I am God in this land. I'll make a sharp distinction between your people and mine. This sign will occur tomorrow.'"
24And God did just that. Thick swarms of flies in Pharaoh's palace and the houses of his servants. All over Egypt, the country ruined by flies.
25Pharaoh called in Moses and Aaron and said, "Go ahead. Sacrifice to your God—but do it here in this country."
26-27Moses said, "That would not be wise. What we sacrifice to our God would give great offense to Egyptians. If we openly sacrifice what is so deeply offensive to Egyptians, they'll kill us. Let us go three days' journey into the wilderness and sacrifice to our God, just as he instructed us."
28Pharaoh said, "All right. I'll release you to go and sacrifice to your God in the wilderness. Only don't go too far. Now pray for me."
29Moses said, "As soon as I leave here, I will pray to God that tomorrow the flies will leave Pharaoh, his servants, and his people. But don't play games with us and change your mind about releasing us to sacrifice to God."
30-32Moses left Pharaoh and prayed to God. God did what Moses asked. He got rid of the flies from Pharaoh and his servants and his people. There wasn't a fly left. But Pharaoh became stubborn once again and wouldn't release the people.
Strike Five: Animals
1-4God said to Moses, "Go to Pharaoh and tell him, 'God, the God of the Hebrews, says: Release my people so they can worship me. If you refuse to release them and continue to hold on to them, I'm giving you fair warning: God will come down hard on your livestock out in the fields—horses, donkeys, camels, cattle, sheep—striking them with a severe disease. God will draw a sharp line between the livestock of Israel and the livestock of Egypt. Not one animal that belongs to the Israelites will die.'"
5Then God set the time: "Tomorrow God will do this thing."
6-7And the next day God did it. All the livestock of Egypt died, but not one animal of the Israelites died. Pharaoh sent men to find out what had happened and there it was: none of the livestock of the Israelites had died—not one death. But Pharaoh stayed stubborn. He wouldn't release the people.
Strike Six: Boils
8-11God said to Moses and Aaron, "Take fistfuls of soot from a furnace and have Moses throw it into the air right before Pharaoh's eyes; it will become a film of fine dust all over Egypt and cause sores, an eruption of boils on people and animals throughout Egypt." So they took soot from a furnace, stood in front of Pharaoh, and threw it up into the air. It caused boils to erupt on people and animals. The magicians weren't able to compete with Moses this time because of the boils—they were covered with boils just like everyone else in Egypt.
12God hardened Pharaoh in his stubbornness. He wouldn't listen, just as God had said to Moses.
---
Reload with another translation:
AMP • ASV • CEV • ESV •
GNTD • KJVA • MSG • NASB

Share!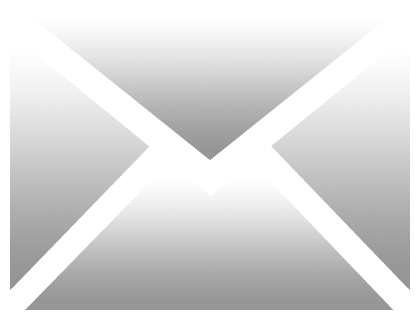 Special thanks to Bibles.org API!
Go to this passage on BibleGateway or Biblia, or open this chapter in YouVersion, Blue Letter Bible, Bible.org, BibleHub (compare translations), or the Interlinear Bible (see the original language).