Genesis 50:4-26 MSG
(counting...)
4-5When the period of mourning was completed, Joseph petitioned Pharaoh's court: "If you have reason to think kindly of me, present Pharaoh with my request: My father made me swear, saying, 'I am ready to die. Bury me in the grave plot that I prepared for myself in the land of Canaan.' Please give me leave to go up and bury my father. Then I'll come back."
6Pharaoh said, "Certainly. Go and bury your father as he made you promise under oath."
7-9So Joseph left to bury his father. And all the high-ranking officials from Pharaoh's court went with him, all the dignitaries of Egypt, joining Joseph's family—his brothers and his father's family. Their children and flocks and herds were left in Goshen. Chariots and horsemen accompanied them. It was a huge funeral procession.
10Arriving at the Atad Threshing Floor just across the Jordan River, they stopped for a period of mourning, letting their grief out in loud and lengthy lament. For seven days, Joseph engaged in these funeral rites for his father.
11When the Canaanites who lived in that area saw the grief being poured out at the Atad Threshing Floor, they said, "Look how deeply the Egyptians are mourning." That is how the site at the Jordan got the name Abel Mizraim (Egyptian Lament).
12-13Jacob's sons continued to carry out his instructions to the letter. They took him on into Canaan and buried him in the cave in the field of Machpelah facing Mamre, the field that Abraham had bought as a burial plot from Ephron the Hittite.
14-15After burying his father, Joseph went back to Egypt. All his brothers who had come with him to bury his father returned with him. After the funeral, Joseph's brothers talked among themselves: "What if Joseph is carrying a grudge and decides to pay us back for all the wrong we did him?"
16-17So they sent Joseph a message, "Before his death, your father gave this command: Tell Joseph, 'Forgive your brothers' sin—all that wrongdoing. They did treat you very badly.' Will you do it? Will you forgive the sins of the servants of your father's God?"
When Joseph received their message, he wept.
18Then the brothers went in person to him, threw themselves on the ground before him and said, "We'll be your slaves."
19-21Joseph replied, "Don't be afraid. Do I act for God? Don't you see, you planned evil against me but God used those same plans for my good, as you see all around you right now—life for many people. Easy now, you have nothing to fear; I'll take care of you and your children." He reassured them, speaking with them heart-to-heart.
22-23Joseph continued to live in Egypt with his father's family. Joseph lived 110 years. He lived to see Ephraim's sons into the third generation. The sons of Makir, Manasseh's son, were also recognized as Joseph's.
24At the end, Joseph said to his brothers, "I am ready to die. God will most certainly pay you a visit and take you out of this land and back to the land he so solemnly promised to Abraham, Isaac, and Jacob."
25Then Joseph made the sons of Israel promise under oath, "When God makes his visitation, make sure you take my bones with you as you leave here."
26Joseph died at the age of 110 years. They embalmed him and placed him in a coffin in Egypt.
Reload with another translation:
AMP • ASV • CEV • ESV •
GNTD • KJVA • MSG • NASB

Share!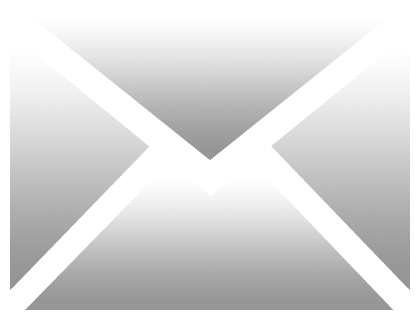 Special thanks to Bibles.org API!
Go to this passage on BibleGateway or Biblia, or open this chapter in YouVersion, Blue Letter Bible, Bible.org, BibleHub (compare translations), or the Interlinear Bible (see the original language).