John 13-17 MSG
(counting...)
Washing His Disciples' Feet
1-2Just before the Passover Feast, Jesus knew that the time had come to leave this world to go to the Father. Having loved his dear companions, he continued to love them right to the end. It was suppertime. The Devil by now had Judas, son of Simon the Iscariot, firmly in his grip, all set for the betrayal.
3-6Jesus knew that the Father had put him in complete charge of everything, that he came from God and was on his way back to God. So he got up from the supper table, set aside his robe, and put on an apron. Then he poured water into a basin and began to wash the feet of the disciples, drying them with his apron. When he got to Simon Peter, Peter said, "Master, you wash my feet?"
7Jesus answered, "You don't understand now what I'm doing, but it will be clear enough to you later."
8Peter persisted, "You're not going to wash my feet—ever!"
Jesus said, "If I don't wash you, you can't be part of what I'm doing."
9"Master!" said Peter. "Not only my feet, then. Wash my hands! Wash my head!"
10-12Jesus said, "If you've had a bath in the morning, you only need your feet washed now and you're clean from head to toe. My concern, you understand, is holiness, not hygiene. So now you're clean. But not every one of you." (He knew who was betraying him. That's why he said, "Not every one of you.") After he had finished washing their feet, he took his robe, put it back on, and went back to his place at the table.
12-17Then he said, "Do you understand what I have done to you? You address me as 'Teacher' and 'Master,' and rightly so. That is what I am. So if I, the Master and Teacher, washed your feet, you must now wash each other's feet. I've laid down a pattern for you. What I've done, you do. I'm only pointing out the obvious. A servant is not ranked above his master; an employee doesn't give orders to the employer. If you understand what I'm telling you, act like it—and live a blessed life.
The One Who Ate Bread at My Table
18-20"I'm not including all of you in this. I know precisely whom I've selected, so as not to interfere with the fulfillment of this Scripture:
The one who ate bread at my table
Turned on his heel against me.
"I'm telling you all this ahead of time so that when it happens you will believe that I am who I say I am. Make sure you get this right: Receiving someone I send is the same as receiving me, just as receiving me is the same as receiving the One who sent me."
21After he said these things, Jesus became visibly upset, and then he told them why. "One of you is going to betray me."
22-25The disciples looked around at one another, wondering who on earth he was talking about. One of the disciples, the one Jesus loved dearly, was reclining against him, his head on his shoulder. Peter motioned to him to ask who Jesus might be talking about. So, being the closest, he said, "Master, who?"
26-27Jesus said, "The one to whom I give this crust of bread after I've dipped it." Then he dipped the crust and gave it to Judas, son of Simon the Iscariot. As soon as the bread was in his hand, Satan entered him.
"What you must do," said Jesus, "do. Do it and get it over with."
28-29No one around the supper table knew why he said this to him. Some thought that since Judas was their treasurer, Jesus was telling him to buy what they needed for the Feast, or that he should give something to the poor.
30Judas, with the piece of bread, left. It was night.
A New Command
31-32When he had left, Jesus said, "Now the Son of Man is seen for who he is, and God seen for who he is in him. The moment God is seen in him, God's glory will be on display. In glorifying him, he himself is glorified—glory all around!
33"Children, I am with you for only a short time longer. You are going to look high and low for me. But just as I told the Jews, I'm telling you: 'Where I go, you are not able to come.'
34-35"Let me give you a new command: Love one another. In the same way I loved you, you love one another. This is how everyone will recognize that you are my disciples—when they see the love you have for each other."
36Simon Peter asked, "Master, just where are you going?"
Jesus answered, "You can't now follow me where I'm going. You will follow later."
37"Master," said Peter, "why can't I follow now? I'll lay down my life for you!"
38"Really? You'll lay down your life for me? The truth is that before the rooster crows, you'll deny me three times."
The Road
1-4"Don't let this throw you. You trust God, don't you? Trust me. There is plenty of room for you in my Father's home. If that weren't so, would I have told you that I'm on my way to get a room ready for you? And if I'm on my way to get your room ready, I'll come back and get you so you can live where I live. And you already know the road I'm taking."
5Thomas said, "Master, we have no idea where you're going. How do you expect us to know the road?"
6-7Jesus said, "I am the Road, also the Truth, also the Life. No one gets to the Father apart from me. If you really knew me, you would know my Father as well. From now on, you do know him. You've even seen him!"
8Philip said, "Master, show us the Father; then we'll be content."
9-10"You've been with me all this time, Philip, and you still don't understand? To see me is to see the Father. So how can you ask, 'Where is the Father?' Don't you believe that I am in the Father and the Father is in me? The words that I speak to you aren't mere words. I don't just make them up on my own. The Father who resides in me crafts each word into a divine act.
11-14"Believe me: I am in my Father and my Father is in me. If you can't believe that, believe what you see—these works. The person who trusts me will not only do what I'm doing but even greater things, because I, on my way to the Father, am giving you the same work to do that I've been doing. You can count on it. From now on, whatever you request along the lines of who I am and what I am doing, I'll do it. That's how the Father will be seen for who he is in the Son. I mean it. Whatever you request in this way, I'll do.
The Spirit of Truth
15-17"If you love me, show it by doing what I've told you. I will talk to the Father, and he'll provide you another Friend so that you will always have someone with you. This Friend is the Spirit of Truth. The godless world can't take him in because it doesn't have eyes to see him, doesn't know what to look for. But you know him already because he has been staying with you, and will even be in you!
18-20"I will not leave you orphaned. I'm coming back. In just a little while the world will no longer see me, but you're going to see me because I am alive and you're about to come alive. At that moment you will know absolutely that I'm in my Father, and you're in me, and I'm in you.
21"The person who knows my commandments and keeps them, that's who loves me. And the person who loves me will be loved by my Father, and I will love him and make myself plain to him."
22Judas (not Iscariot) said, "Master, why is it that you are about to make yourself plain to us but not to the world?"
23-24"Because a loveless world," said Jesus, "is a sightless world. If anyone loves me, he will carefully keep my word and my Father will love him—we'll move right into the neighborhood! Not loving me means not keeping my words. The message you are hearing isn't mine. It's the message of the Father who sent me.
25-27"I'm telling you these things while I'm still living with you. The Friend, the Holy Spirit whom the Father will send at my request, will make everything plain to you. He will remind you of all the things I have told you. I'm leaving you well and whole. That's my parting gift to you. Peace. I don't leave you the way you're used to being left—feeling abandoned, bereft. So don't be upset. Don't be distraught.
28"You've heard me tell you, 'I'm going away, and I'm coming back.' If you loved me, you would be glad that I'm on my way to the Father because the Father is the goal and purpose of my life.
29-31"I've told you this ahead of time, before it happens, so that when it does happen, the confirmation will deepen your belief in me. I'll not be talking with you much more like this because the chief of this godless world is about to attack. But don't worry—he has nothing on me, no claim on me. But so the world might know how thoroughly I love the Father, I am carrying out my Father's instructions right down to the last detail.
"Get up. Let's go. It's time to leave here."
The Vine and the Branches
1-3"I am the Real Vine and my Father is the Farmer. He cuts off every branch of me that doesn't bear grapes. And every branch that is grape-bearing he prunes back so it will bear even more. You are already pruned back by the message I have spoken.
4"Live in me. Make your home in me just as I do in you. In the same way that a branch can't bear grapes by itself but only by being joined to the vine, you can't bear fruit unless you are joined with me.
5-8"I am the Vine, you are the branches. When you're joined with me and I with you, the relation intimate and organic, the harvest is sure to be abundant. Separated, you can't produce a thing. Anyone who separates from me is deadwood, gathered up and thrown on the bonfire. But if you make yourselves at home with me and my words are at home in you, you can be sure that whatever you ask will be listened to and acted upon. This is how my Father shows who he is—when you produce grapes, when you mature as my disciples.
9-10"I've loved you the way my Father has loved me. Make yourselves at home in my love. If you keep my commands, you'll remain intimately at home in my love. That's what I've done—kept my Father's commands and made myself at home in his love.
11-15"I've told you these things for a purpose: that my joy might be your joy, and your joy wholly mature. This is my command: Love one another the way I loved you. This is the very best way to love. Put your life on the line for your friends. You are my friends when you do the things I command you. I'm no longer calling you servants because servants don't understand what their master is thinking and planning. No, I've named you friends because I've let you in on everything I've heard from the Father.
16"You didn't choose me, remember; I chose you, and put you in the world to bear fruit, fruit that won't spoil. As fruit bearers, whatever you ask the Father in relation to me, he gives you.
17"But remember the root command: Love one another.
Hated by the World
18-19"If you find the godless world is hating you, remember it got its start hating me. If you lived on the world's terms, the world would love you as one of its own. But since I picked you to live on God's terms and no longer on the world's terms, the world is going to hate you.
20"When that happens, remember this: Servants don't get better treatment than their masters. If they beat on me, they will certainly beat on you. If they did what I told them, they will do what you tell them.
21-25"They are going to do all these things to you because of the way they treated me, because they don't know the One who sent me. If I hadn't come and told them all this in plain language, it wouldn't be so bad. As it is, they have no excuse. Hate me, hate my Father—it's all the same. If I hadn't done what I have done among them, works no one has ever done, they wouldn't be to blame. But they saw the God-signs and hated anyway, both me and my Father. Interesting—they have verified the truth of their own Scriptures where it is written, 'They hated me for no good reason.'
26-27"When the Friend I plan to send you from the Father comes—the Spirit of Truth issuing from the Father—he will confirm everything about me. You, too, from your side must give your confirming evidence, since you are in this with me from the start."
1-4"I've told you these things to prepare you for rough times ahead. They are going to throw you out of the meeting places. There will even come a time when anyone who kills you will think he's doing God a favor. They will do these things because they never really understood the Father. I've told you these things so that when the time comes and they start in on you, you'll be well-warned and ready for them.
The Friend Will Come
4-7"I didn't tell you this earlier because I was with you every day. But now I am on my way to the One who sent me. Not one of you has asked, 'Where are you going?' Instead, the longer I've talked, the sadder you've become. So let me say it again, this truth: It's better for you that I leave. If I don't leave, the Friend won't come. But if I go, I'll send him to you.
8-11"When he comes, he'll expose the error of the godless world's view of sin, righteousness, and judgment: He'll show them that their refusal to believe in me is their basic sin; that righteousness comes from above, where I am with the Father, out of their sight and control; that judgment takes place as the ruler of this godless world is brought to trial and convicted.
12-15"I still have many things to tell you, but you can't handle them now. But when the Friend comes, the Spirit of the Truth, he will take you by the hand and guide you into all the truth there is. He won't draw attention to himself, but will make sense out of what is about to happen and, indeed, out of all that I have done and said. He will honor me; he will take from me and deliver it to you. Everything the Father has is also mine. That is why I've said, 'He takes from me and delivers to you.'
16"In a day or so you're not going to see me, but then in another day or so you will see me."
Joy Like a River Overflowing
17-18That stirred up a hornet's nest of questions among the disciples: "What's he talking about: 'In a day or so you're not going to see me, but then in another day or so you will see me'? And, 'Because I'm on my way to the Father'? What is this 'day or so'? We don't know what he's talking about."
19-20Jesus knew they were dying to ask him what he meant, so he said, "Are you trying to figure out among yourselves what I meant when I said, 'In a day or so you're not going to see me, but then in another day or so you will see me'? Then fix this firmly in your minds: You're going to be in deep mourning while the godless world throws a party. You'll be sad, very sad, but your sadness will develop into gladness.
21-23"When a woman gives birth, she has a hard time, there's no getting around it. But when the baby is born, there is joy in the birth. This new life in the world wipes out memory of the pain. The sadness you have right now is similar to that pain, but the coming joy is also similar. When I see you again, you'll be full of joy, and it will be a joy no one can rob from you. You'll no longer be so full of questions.
23-24"This is what I want you to do: Ask the Father for whatever is in keeping with the things I've revealed to you. Ask in my name, according to my will, and he'll most certainly give it to you. Your joy will be a river overflowing its banks!
25-28"I've used figures of speech in telling you these things. Soon I'll drop the figures and tell you about the Father in plain language. Then you can make your requests directly to him in relation to this life I've revealed to you. I won't continue making requests of the Father on your behalf. I won't need to. Because you've gone out on a limb, committed yourselves to love and trust in me, believing I came directly from the Father, the Father loves you directly. First, I left the Father and arrived in the world; now I leave the world and travel to the Father."
29-30His disciples said, "Finally! You're giving it to us straight, in plain talk—no more figures of speech. Now we know that you know everything—it all comes together in you. You won't have to put up with our questions anymore. We're convinced you came from God."
31-33Jesus answered them, "Do you finally believe? In fact, you're about to make a run for it—saving your own skins and abandoning me. But I'm not abandoned. The Father is with me. I've told you all this so that trusting me, you will be unshakable and assured, deeply at peace. In this godless world you will continue to experience difficulties. But take heart! I've conquered the world."
Jesus' Prayer for His Followers
1-5Jesus said these things. Then, raising his eyes in prayer, he said:
Father, it's time.
Display the bright splendor of your Son
So the Son in turn may show your bright splendor.
You put him in charge of everything human
So he might give real and eternal life to all in his charge.
And this is the real and eternal life:
That they know you,
The one and only true God,
And Jesus Christ, whom you sent.
I glorified you on earth
By completing down to the last detail
What you assigned me to do.
And now, Father, glorify me with your very own splendor,
The very splendor I had in your presence
Before there was a world.
6-12I spelled out your character in detail
To the men and women you gave me.
They were yours in the first place;
Then you gave them to me,
And they have now done what you said.
They know now, beyond the shadow of a doubt,
That everything you gave me is firsthand from you,
For the message you gave me, I gave them;
And they took it, and were convinced
That I came from you.
They believed that you sent me.
I pray for them.
I'm not praying for the God-rejecting world
But for those you gave me,
For they are yours by right.
Everything mine is yours, and yours mine,
And my life is on display in them.
For I'm no longer going to be visible in the world;
They'll continue in the world
While I return to you.
Holy Father, guard them as they pursue this life
That you conferred as a gift through me,
So they can be one heart and mind
As we are one heart and mind.
As long as I was with them, I guarded them
In the pursuit of the life you gave through me;
I even posted a night watch.
And not one of them got away,
Except for the rebel bent on destruction
(the exception that proved the rule of Scripture).
13-19Now I'm returning to you.
I'm saying these things in the world's hearing
So my people can experience
My joy completed in them.
I gave them your word;
The godless world hated them because of it,
Because they didn't join the world's ways,
Just as I didn't join the world's ways.
I'm not asking that you take them out of the world
But that you guard them from the Evil One.
They are no more defined by the world
Than I am defined by the world.
Make them holy—consecrated—with the truth;
Your word is consecrating truth.
In the same way that you gave me a mission in the world,
I give them a mission in the world.
I'm consecrating myself for their sakes
So they'll be truth-consecrated in their mission.
20-23I'm praying not only for them
But also for those who will believe in me
Because of them and their witness about me.
The goal is for all of them to become one heart and mind—
Just as you, Father, are in me and I in you,
So they might be one heart and mind with us.
Then the world might believe that you, in fact, sent me.
The same glory you gave me, I gave them,
So they'll be as unified and together as we are—
I in them and you in me.
Then they'll be mature in this oneness,
And give the godless world evidence
That you've sent me and loved them
In the same way you've loved me.
24-26Father, I want those you gave me
To be with me, right where I am,
So they can see my glory, the splendor you gave me,
Having loved me
Long before there ever was a world.
Righteous Father, the world has never known you,
But I have known you, and these disciples know
That you sent me on this mission.
I have made your very being known to them—
Who you are and what you do—
And continue to make it known,
So that your love for me
Might be in them
Exactly as I am in them.
---
Reload with another translation:
AMP • ASV • CEV • ESV •
GNTD • KJVA • MSG • NASB

Share!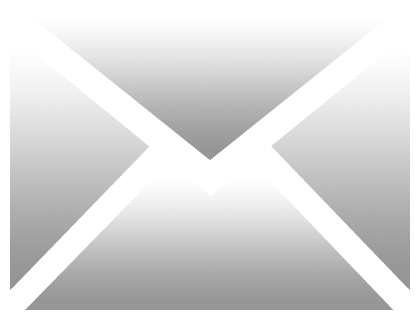 Special thanks to Bibles.org API!
Go to this passage on BibleGateway or Biblia, or open this chapter in YouVersion, Blue Letter Bible, Bible.org, BibleHub (compare translations), or the Interlinear Bible (see the original language).