Joshua 10:1-27 MSG
(counting...)
The Five Kings
1-2It wasn't long before My-Master-Zedek king of Jerusalem heard that Joshua had taken Ai and destroyed it and its king under a holy curse, just as he had done to Jericho and its king. He also learned that the people of Gibeon had come to terms with Israel and were living as neighbors. He and his people were alarmed: Gibeon was a big city—as big as any with a king and bigger than Ai—and all its men were seasoned fighters.
3-4Adoni-Zedek king of Jerusalem sent word to Hoham king of Hebron, Piram king of Jarmuth, Japhia king of Lachish, and Debir king of Eglon: "Come and help me. Let's attack Gibeon; they've joined up with Joshua and the People of Israel."
5So the five Amorite (Western) kings—the king of Jerusalem, the king of Hebron, the king of Jarmuth, the king of Lachish, and the king of Eglon—combined their armies and set out to attack Gibeon.
6The men of Gibeon sent word to Joshua camped at Gilgal, "Don't let us down now! Come up here quickly! Save us! Help us! All the Amorite kings who live up in the hills have ganged up on us."
7-8So Joshua set out from Gilgal, his whole army with him—all those tough soldiers! God told him, "Don't give them a second thought. I've put them under your thumb—not one of them will stand up to you."
9-11Joshua marched all night from Gilgal and took them by total surprise. God threw them into total confusion before Israel, a major victory at Gibeon. Israel chased them along the ridge to Beth Horon and fought them all the way down to Azekah and Makkedah. As they ran from the People of Israel, down from the Beth Horon ridge and all the way to Azekah, God pitched huge stones on them out of the sky and many died. More died from the hailstones than the People of Israel killed with the sword.
12-13The day God gave the Amorites up to Israel, Joshua spoke to God, with all Israel listening:
"Stop, Sun, over Gibeon;
Halt, Moon, over Aijalon Valley."
And Sun stopped,
Moon stood stock still
Until he defeated his enemies.
13-14(You can find this written in the Book of Jashar.) The sun stopped in its tracks in mid sky; just sat there all day. There's never been a day like that before or since—God took orders from a human voice! Truly, God fought for Israel.
15Then Joshua returned, all Israel with him, to the camp at Gilgal.
16-17Meanwhile the five kings had hidden in the cave at Makkedah. Joshua was told, "The five kings have been found, hidden in the cave at Makkedah."
18-19Joshua said, "Roll big stones against the mouth of the cave and post guards to keep watch. But don't you hang around—go after your enemies. Cut off their retreat. Don't let them back into their cities. God has given them to you."
20-21Joshua and the People of Israel then finished them off, total devastation. Only a few got away to the fortified towns. The whole army then returned intact to the camp and to Joshua at Makkedah. There was no criticism that day from the People of Israel!
22Then Joshua said, "Open the mouth of the cave and bring me those five kings."
23They did it. They brought him the five kings from the cave: the king of Jerusalem, the king of Hebron, the king of Jarmuth, the king of Lachish, and the king of Eglon.
24When they had them all there in front of Joshua, he called up the army and told the field commanders who had been with him, "Come here. Put your feet on the necks of these kings."
They stepped up and put their feet on their necks.
25Joshua told them, "Don't hold back. Don't be timid. Be strong! Be confident! This is what God will do to all your enemies when you fight them."
26-27Then Joshua struck and killed the kings. He hung them on five trees where they remained until evening. At sunset Joshua gave the command. They took them down from the trees and threw them into the cave where they had hidden. They put large stones at the mouth of the cave. The kings are still in there.
---
Reload with another translation:
AMP • ASV • CEV • ESV •
GNTD • KJVA • MSG • NASB

Share!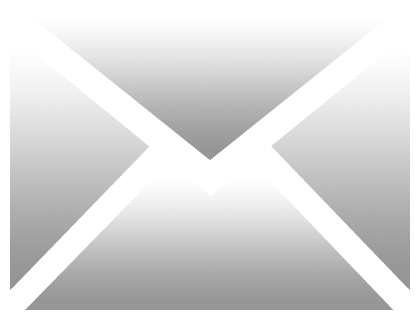 Special thanks to Bibles.org API!
Go to this passage on BibleGateway or Biblia, or open this chapter in YouVersion, Blue Letter Bible, Bible.org, BibleHub (compare translations), or the Interlinear Bible (see the original language).