Matthew 18:21-19:15 MSG
(counting...)
A Story About Forgiveness
21At that point Peter got up the nerve to ask, "Master, how many times do I forgive a brother or sister who hurts me? Seven?"
22Jesus replied, "Seven! Hardly. Try seventy times seven.
23-25"The kingdom of God is like a king who decided to square accounts with his servants. As he got under way, one servant was brought before him who had run up a debt of a hundred thousand dollars. He couldn't pay up, so the king ordered the man, along with his wife, children, and goods, to be auctioned off at the slave market.
26-27"The poor wretch threw himself at the king's feet and begged, 'Give me a chance and I'll pay it all back.' Touched by his plea, the king let him off, erasing the debt.
28"The servant was no sooner out of the room when he came upon one of his fellow servants who owed him ten dollars. He seized him by the throat and demanded, 'Pay up. Now!'
29-31"The poor wretch threw himself down and begged, 'Give me a chance and I'll pay it all back.' But he wouldn't do it. He had him arrested and put in jail until the debt was paid. When the other servants saw this going on, they were outraged and brought a detailed report to the king.
32-35"The king summoned the man and said, 'You evil servant! I forgave your entire debt when you begged me for mercy. Shouldn't you be compelled to be merciful to your fellow servant who asked for mercy?' The king was furious and put the screws to the man until he paid back his entire debt. And that's exactly what my Father in heaven is going to do to each one of you who doesn't forgive unconditionally anyone who asks for mercy."
Divorce
1-2When Jesus had completed these teachings, he left Galilee and crossed the region of Judea on the other side of the Jordan. Great crowds followed him there, and he healed them.3One day the Pharisees were badgering him: "Is it legal for a man to divorce his wife for any reason?"
4-6He answered, "Haven't you read in your Bible that the Creator originally made man and woman for each other, male and female? And because of this, a man leaves father and mother and is firmly bonded to his wife, becoming one flesh—no longer two bodies but one. Because God created this organic union of the two [a private party]es, no one should desecrate his art by cutting them apart."
7They shot back in rebuttal, "If that's so, why did Moses give instructions for divorce papers and divorce procedures?"
8-9Jesus said, "Moses provided for divorce as a concession to your hard heartedness, but it is not part of God's original plan. I'm holding you to the original plan, and holding you liable for adultery if you divorce your faithful wife and then marry someone else. I make an exception in cases where the spouse has committed adultery."
10Jesus' disciples objected, "If those are the terms of marriage, we're stuck. Why get married?"
11-12But Jesus said, "Not everyone is mature enough to live a married life. It requires a certain aptitude and grace. Marriage isn't for everyone. Some, from birth seemingly, never give marriage a thought. Others never get asked—or accepted. And some decide not to get married for kingdom reasons. But if you're capable of growing into the largeness of marriage, do it."
To Enter God's Kingdom
13-15One day children were brought to Jesus in the hope that he would lay hands on them and pray over them. The disciples shooed them off. But Jesus intervened: "Let the children alone, don't prevent them from coming to me. God's kingdom is made up of people like these." After laying hands on them, he left.
---
Reload with another translation:
AMP • ASV • CEV • ESV •
GNTD • KJVA • MSG • NASB

Share!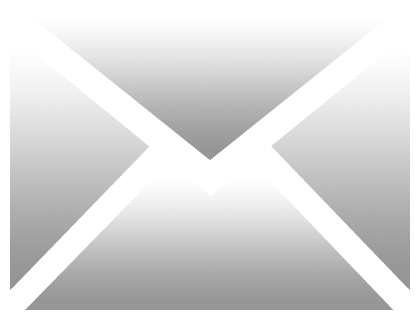 Special thanks to Bibles.org API!
Go to this passage on BibleGateway or Biblia, or open this chapter in YouVersion, Blue Letter Bible, Bible.org, BibleHub (compare translations), or the Interlinear Bible (see the original language).