Matthew 26:31-56 MSG
(counting...)
Gethsemane
31-32Then Jesus told them, "Before the night's over, you're going to fall to pieces because of what happens to me. There is a Scripture that says,
I'll strike the shepherd;
helter-skelter the sheep will be scattered.
But after I am raised up, I, your Shepherd, will go ahead of you, leading the way to Galilee."
33Peter broke in, "Even if everyone else falls to pieces on account of you, I won't."
34"Don't be so sure," Jesus said. "This very night, before the rooster crows up the dawn, you will deny me three times."
35Peter protested, "Even if I had to die with you, I would never deny you." All the others said the same thing.
36-38Then Jesus went with them to a garden called Gethsemane and told his disciples, "Stay here while I go over there and pray." Taking along Peter and the two sons of Zebedee, he plunged into an agonizing sorrow. Then he said, "This sorrow is crushing my life out. Stay here and keep vigil with me."
39Going a little ahead, he fell on his face, praying, "My Father, if there is any way, get me out of this. But please, not what I want. You, what do you want?"
40-41When he came back to his disciples, he found them sound asleep. He said to Peter, "Can't you stick it out with me a single hour? Stay alert; be in prayer so you don't wander into temptation without even knowing you're in danger. There is a part of you that is eager, ready for anything in God. But there's another part that's as lazy as an old dog sleeping by the fire."
42He then left them a second time. Again he prayed, "My Father, if there is no other way than this, drinking this cup to the dregs, I'm ready. Do it your way."
43-44When he came back, he again found them sound asleep. They simply couldn't keep their eyes open. This time he let them sleep on, and went back a third time to pray, going over the same ground one last time.
45-46When he came back the next time, he said, "Are you going to sleep on and make a night of it? My time is up, the Son of Man is about to be handed over to the hands of sinners. Get up! Let's get going! My betrayer is here."
With Swords and Clubs
47-49The words were barely out of his mouth when Judas (the one from the Twelve) showed up, and with him a gang from the high priests and religious leaders brandishing swords and clubs. The betrayer had worked out a sign with them: "The one I kiss, that's the one—seize him." He went straight to Jesus, greeted him, "How are you, Rabbi?" and kissed him.
50-51Jesus said, "Friend, why this charade?"
Then they came on him—grabbed him and roughed him up. One of those with Jesus pulled his sword and, taking a swing at the Chief Priest's servant, cut off his ear.
52-54Jesus said, "Put your sword back where it belongs. All who use swords are destroyed by swords. Don't you realize that I am able right now to call to my Father, and twelve companies—more, if I want them—of fighting angels would be here, battle-ready? But if I did that, how would the Scriptures come true that say this is the way it has to be?"
55-56Then Jesus addressed the mob: "What is this—coming out after me with swords and clubs as if I were a dangerous criminal? Day after day I have been sitting in the Temple teaching, and you never so much as lifted a hand against me. You've done it this way to confirm and fulfill the prophetic writings."
Then all the disciples cut and ran.
---
Reload with another translation:
AMP • ASV • CEV • ESV •
GNTD • KJVA • MSG • NASB

Share!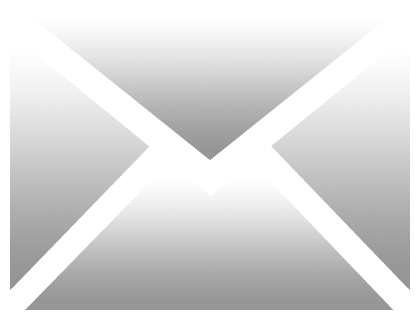 Special thanks to Bibles.org API!
Go to this passage on BibleGateway or Biblia, or open this chapter in YouVersion, Blue Letter Bible, Bible.org, BibleHub (compare translations), or the Interlinear Bible (see the original language).