Ruth 3 MSG
(counting...)
1-2One day her mother-in-law Naomi said to Ruth, "My dear daughter, isn't it about time I arranged a good home for you so you can have a happy life? And isn't Boaz our close relative, the one with whose young women you've been working? Maybe it's time to make our move. Tonight is the night of Boaz's barley harvest at the threshing floor.
3-4"Take a bath. Put on some perfume. Get all dressed up and go to the threshing floor. But don't let him know you're there until the party is well under way and he's had plenty of food and drink. When you see him slipping off to sleep, watch where he lies down and then go there. Lie at his feet to let him know that you are available to him for marriage. Then wait and see what he says. He'll tell you what to do."
5Ruth said, "If you say so, I'll do it, just as you've told me."
6She went down to the threshing floor and put her mother-in-law's plan into action.
7Boaz had a good time, eating and drinking his fill—he felt great. Then he went off to get some sleep, lying down at the end of a stack of barley. Ruth quietly followed; she lay down to signal her availability for marriage.
8In the middle of the night the man was suddenly startled and sat up. Surprise! This woman asleep at his feet!
9He said, "And who are you?"
She said, "I am Ruth, your maiden; take me under your protecting wing. You're my close relative, you know, in the circle of covenant redeemers—you do have the right to marry me."
10-13He said, "God bless you, my dear daughter! What a splendid expression of love! And when you could have had your pick of any of the young men around. And now, my dear daughter, don't you worry about a thing; I'll do all you could want or ask. Everybody in town knows what a courageous woman you are— a real prize! You're right, I am a close relative to you, but there is one even closer than I am. So stay the rest of the night. In the morning, if he wants to exercise his customary rights and responsibilities as the closest covenant redeemer, he'll have his chance; but if he isn't interested, as God lives, I'll do it. Now go back to sleep until morning."
14Ruth slept at his feet until dawn, but she got up while it was still dark and wouldn't be recognized. Then Boaz said to himself, "No one must know that Ruth came to the threshing floor."
15So Boaz said, "Bring the shawl you're wearing and spread it out."
She spread it out and he poured it full of barley, six measures, and put it on her shoulders. Then she went back to town.
16-17When she came to her mother-in-law, Naomi asked, "And how did things go, my dear daughter?"
Ruth told her everything that the man had done for her, adding, "And he gave me all this barley besides—six quarts! He told me, 'You can't go back empty-handed to your mother-in-law!'"
18Naomi said, "Sit back and relax, my dear daughter, until we find out how things turn out; that man isn't going to fool around. Mark my words, he's going to get everything wrapped up today."
Reload with another translation:
AMP • ASV • CEV • ESV •
GNTD • KJVA • MSG • NASB

Share!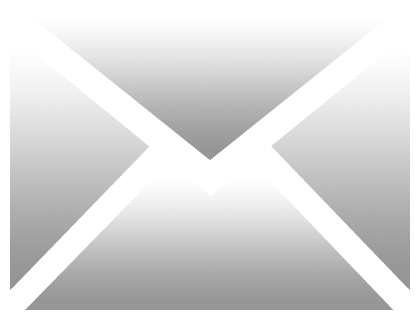 Special thanks to Bibles.org API!
Go to this passage on BibleGateway or Biblia, or open this chapter in YouVersion, Blue Letter Bible, Bible.org, BibleHub (compare translations), or the Interlinear Bible (see the original language).